Milagro's WAVE, AVID and Student Leadership students took part in the beautification of our campus as part of the statewide school Clean up day! #earthday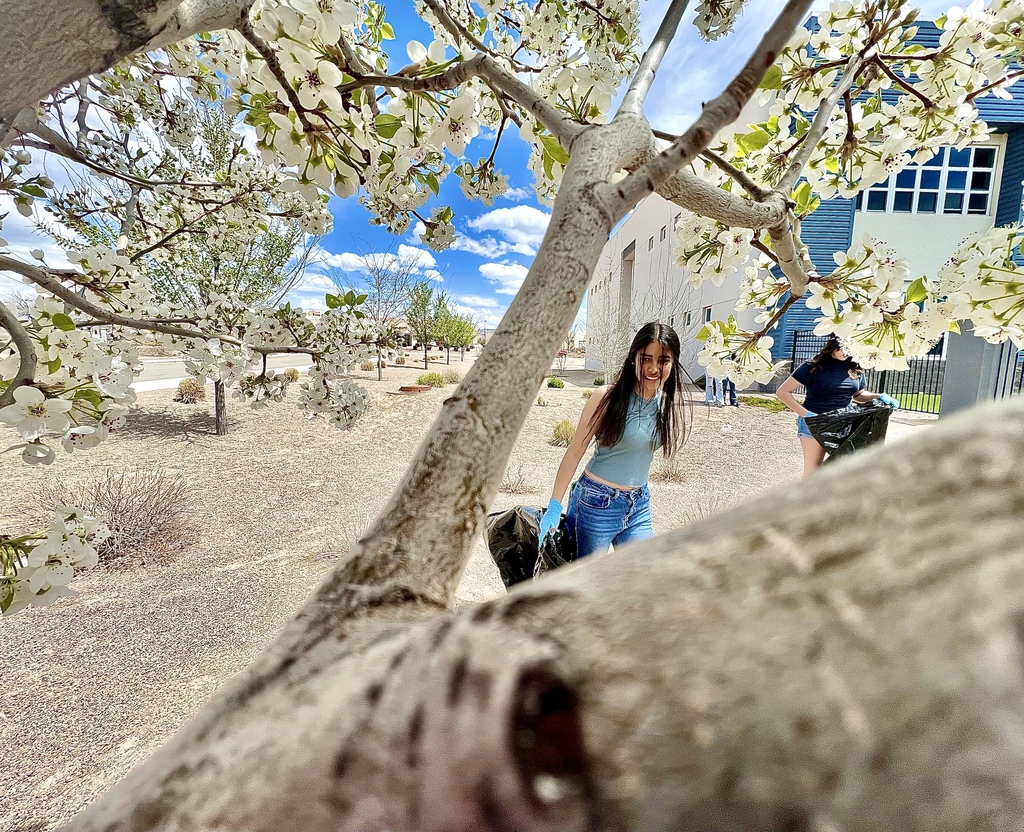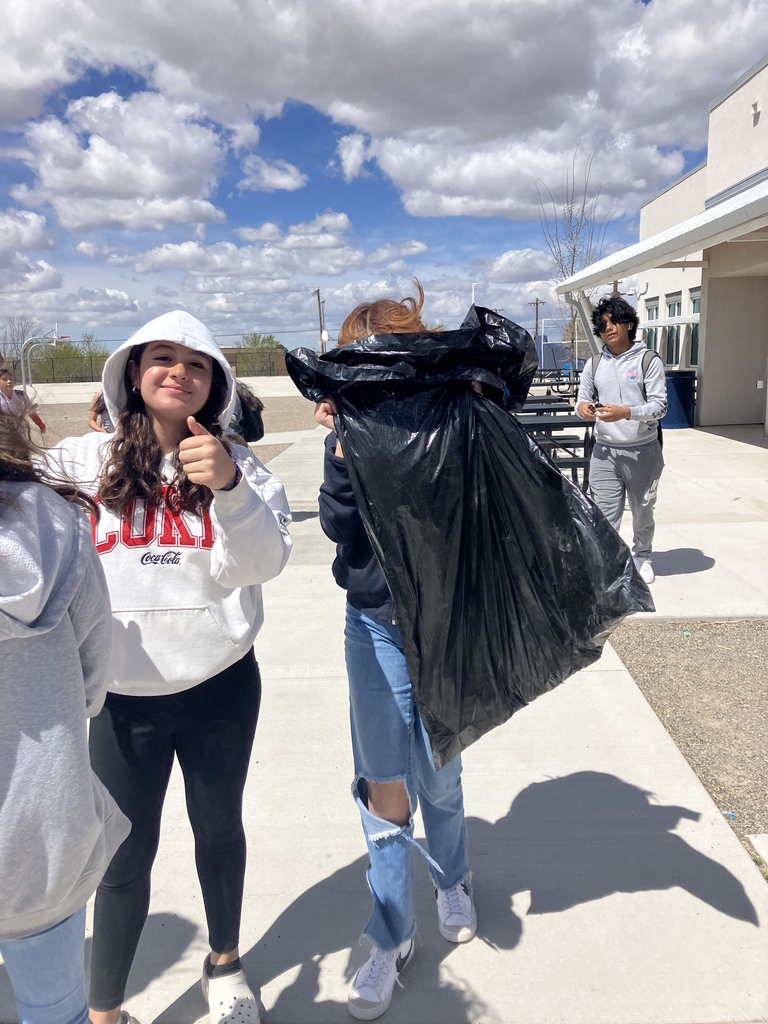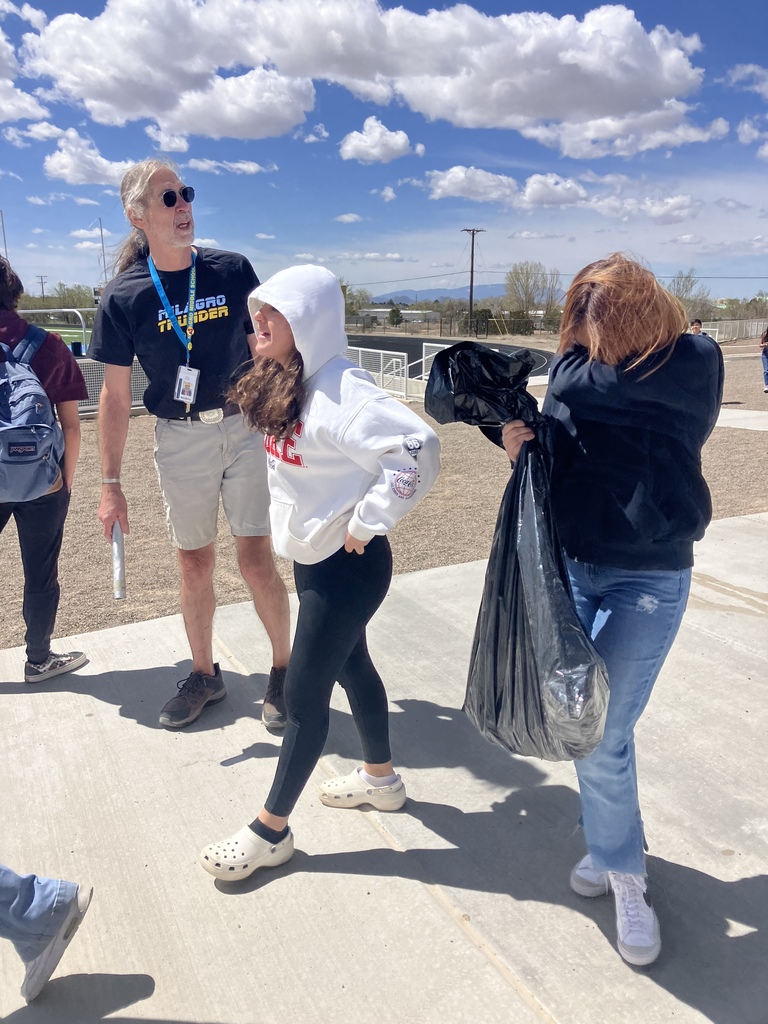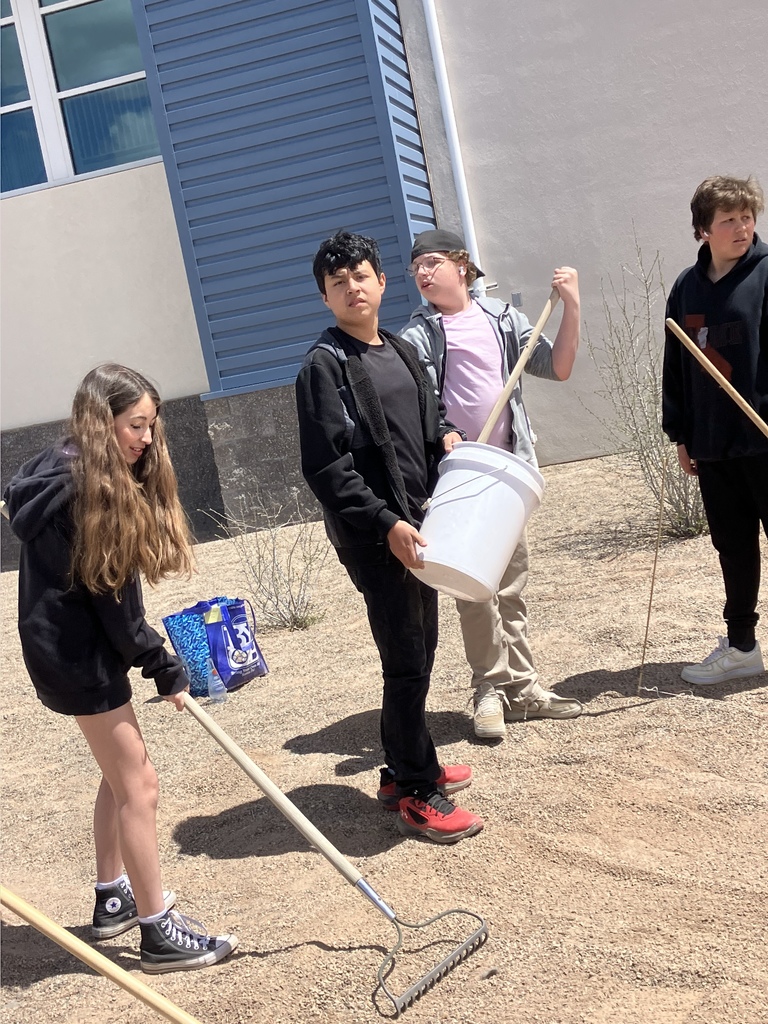 Here is April 14th, 2023's informative SFPS' Weekly Bulletin -
https://conta.cc/3UEuZ5R
Keep up with our current events!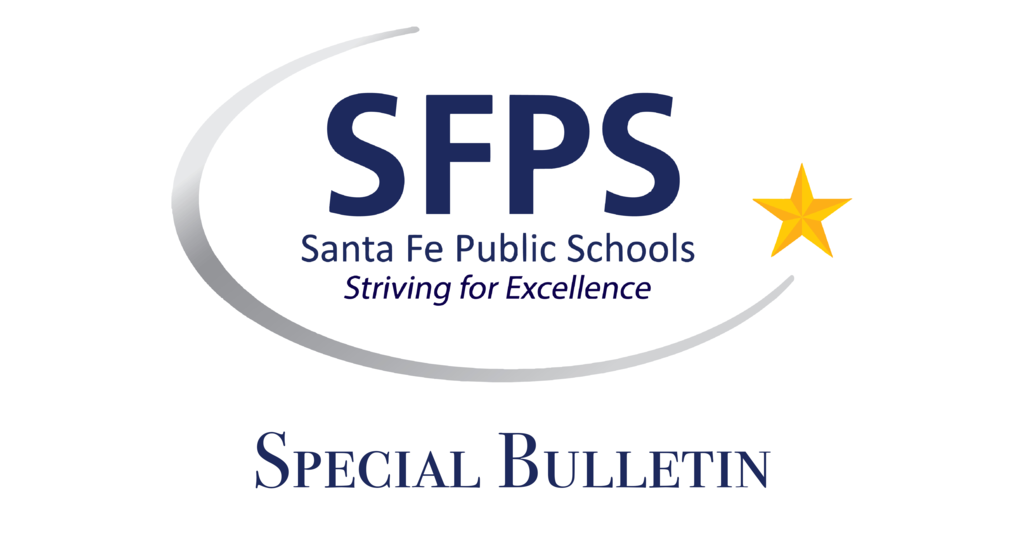 MIDDLE SCHOOL STAFF AND PARENTS: The SFPS Reimagining Committee is holding Focus Groups throughout April to give the community and opportunity to share their "Big Idea" Middle school staff: 4:00 - 5:00 PM Middle school parents: 6:30 - 7:30 PM To learn more and to find other Focus Group times, visit
https://www.sfps.info/article/1068151

ART CLUB!!! April 5th 1:30-3:30 See Ms. Mayer for details

Milagro Middle School Paint Night with SITE Santa FE Wednesday April 12th @ 6pm ~ Milagro Middle School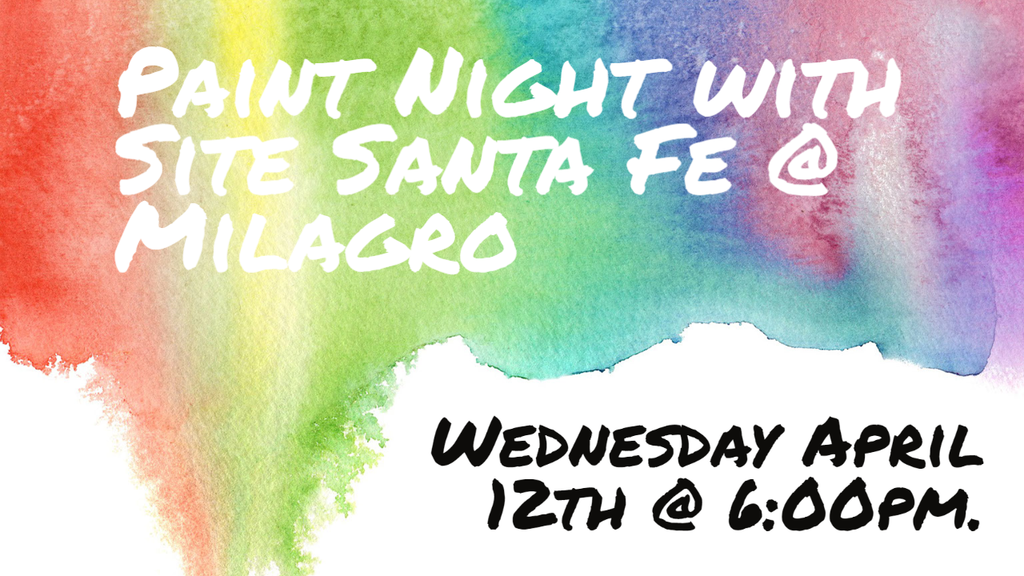 3rd Quarter Student Awards Assembly We invite you to honor our outstanding students! Wed, April 5th 12:20-1:30 in the Gym at Milagro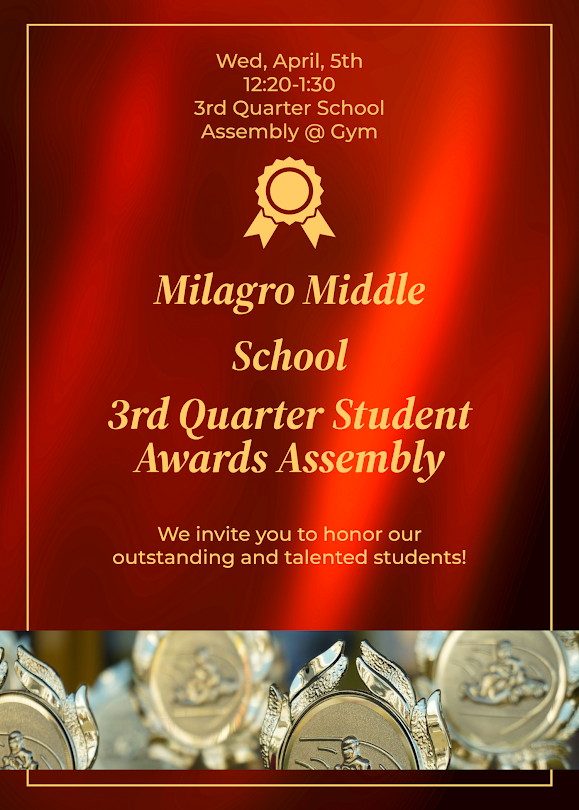 Wise Fool New Mexico has been working with Megan Avina's Maker Space class for the past 4 weeks. We have learned to juggle, hula hoop, walk on stilts and now Slack Line (like tightrope walking) but most of all we have learned to trust and care for each other! We love Wise Fool NM and Alexandra & Eli...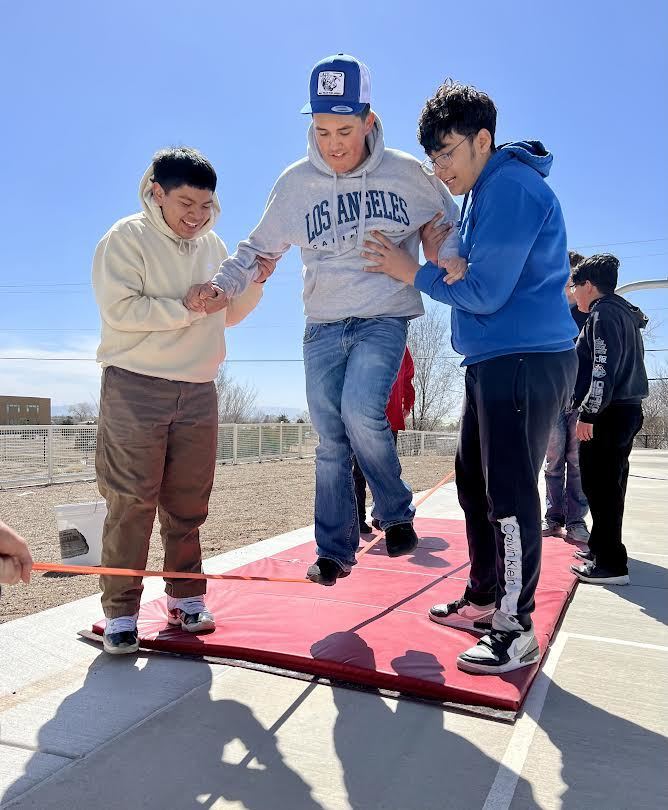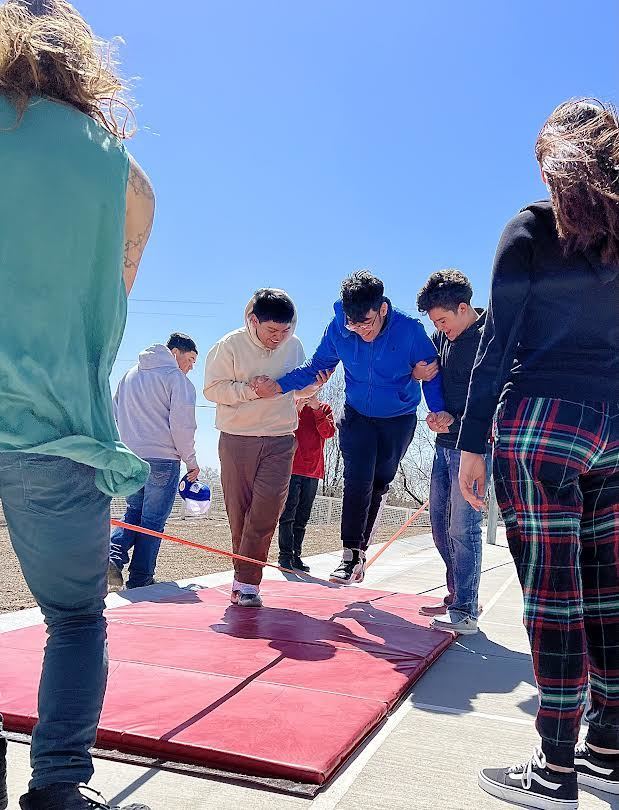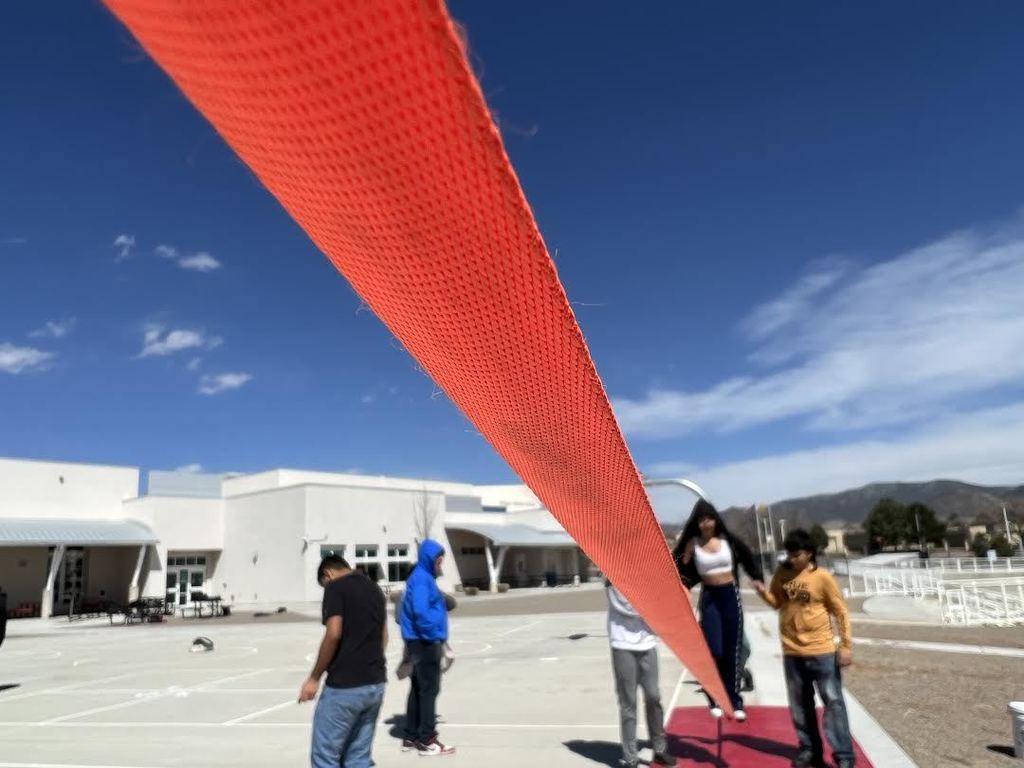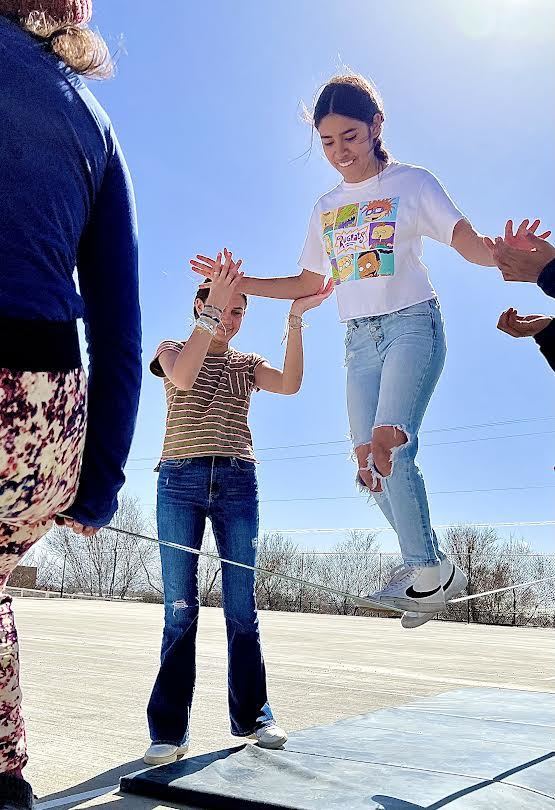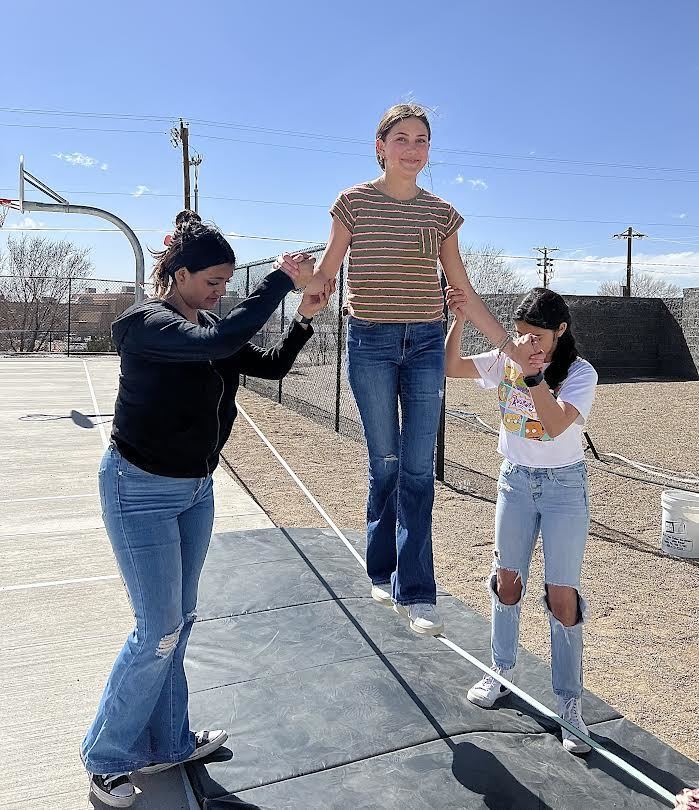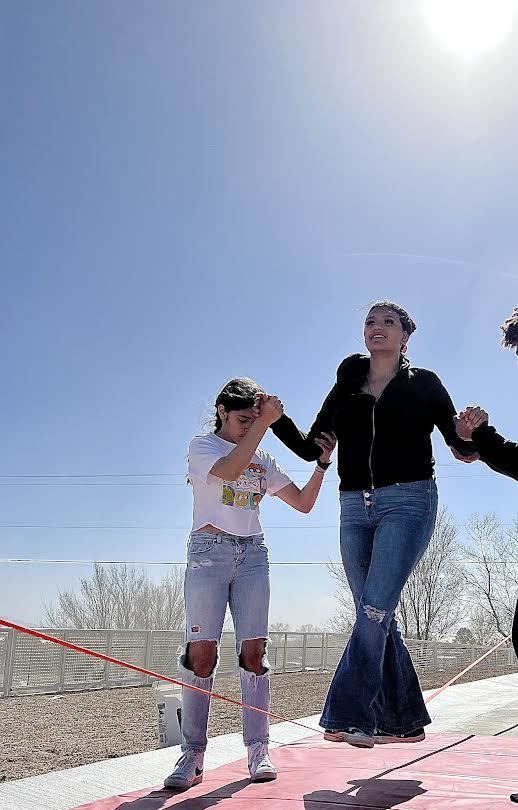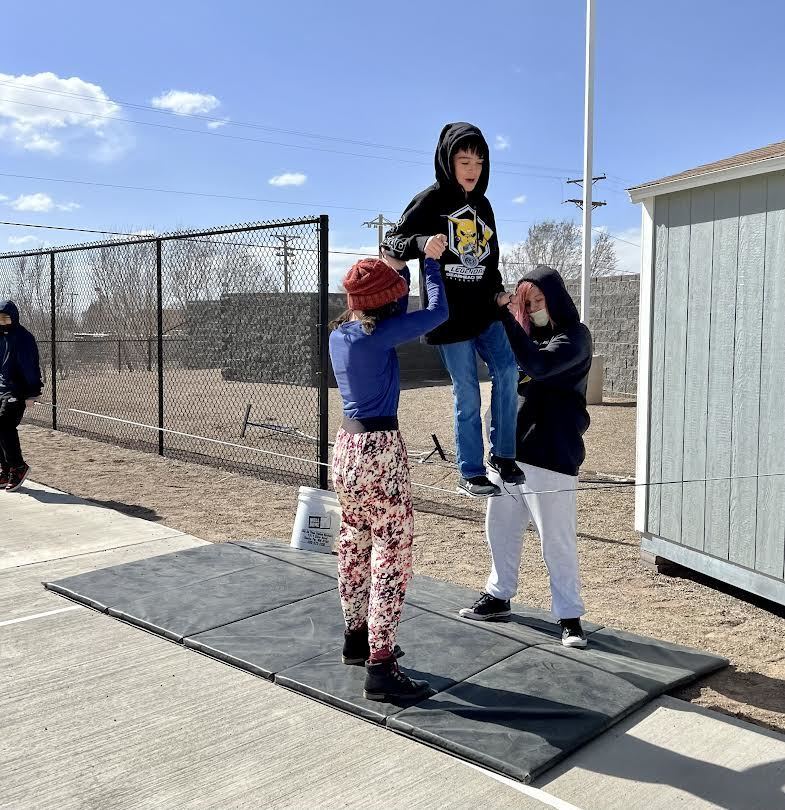 Aspen Elementary Magnet School held their STEM Innovation Expo on March 30th, 2023 to an excited and engaged group from across the District! With air filters that could identify numerous chemicals to your phone, to computer escape rooms, 3D printed accessories plus easy to learn media editing programs! Congratulations to the students, volunteers, and teachers who made this year's Expo a success!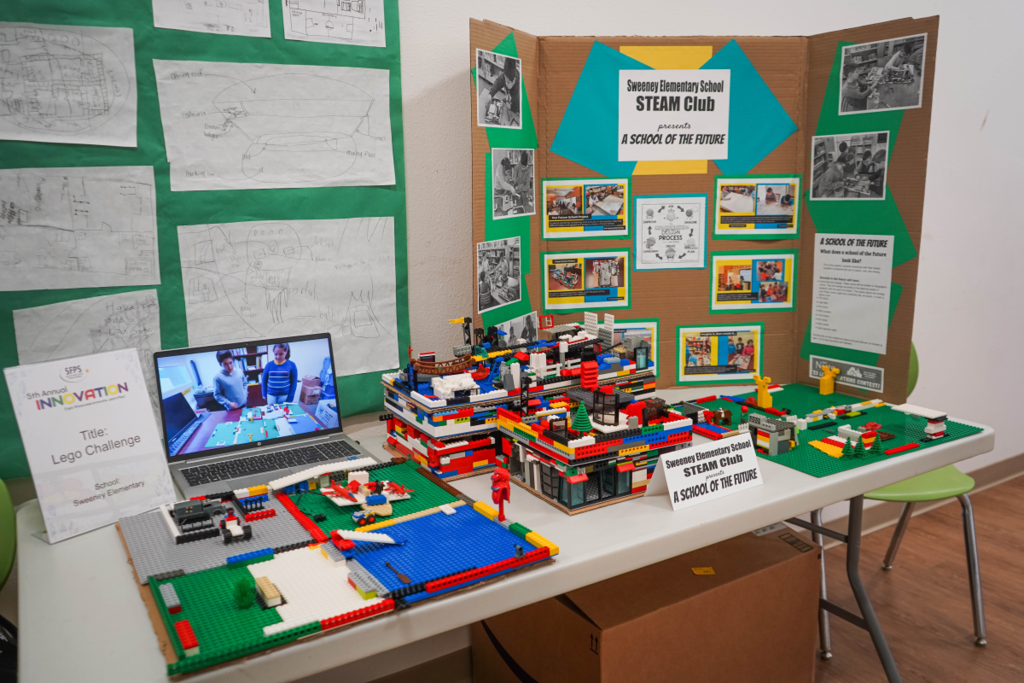 The 5th Annual SFPS Innovation Expo Showcase is this Thursday, March 30th starting at 5 PM at Aspen Community School! Come see the amazing things students have made this school year, meet with community partners and enjoy some food!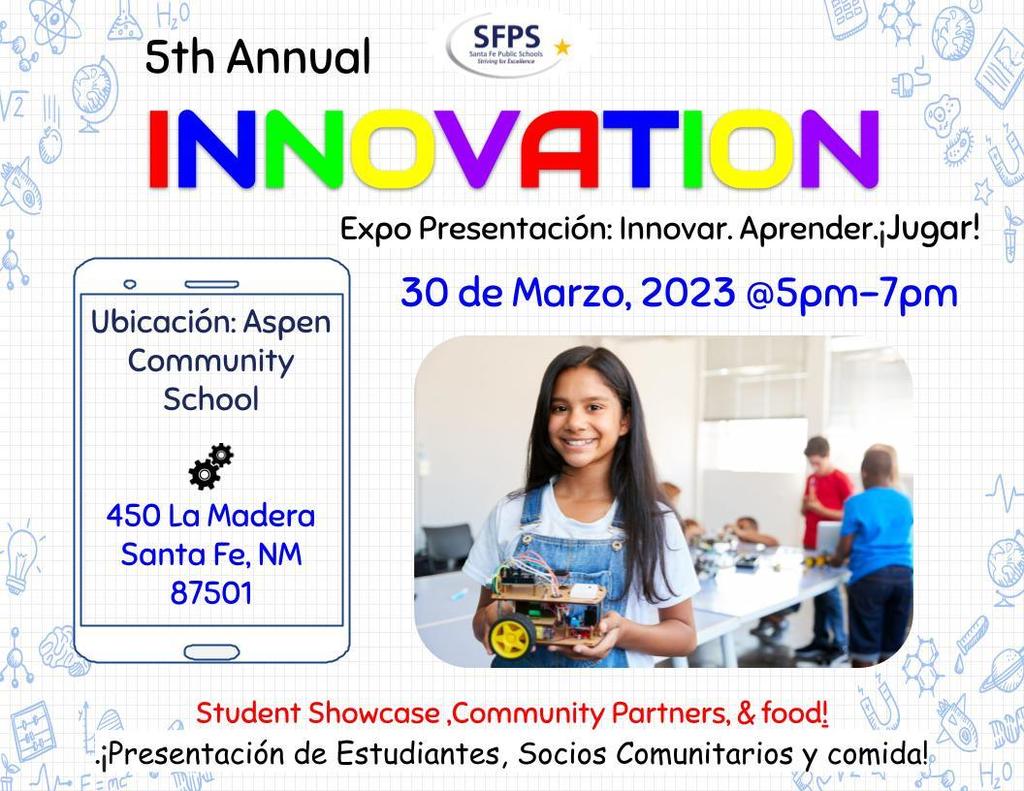 Looking to spend a beautiful day on the greens? Sign up now for the 2nd Annual SFPS Golf Tournament at Marty Sanchez Links de Santa Fe on April 15th! Our tournament promises to be an exciting day of golfing, networking, and fun! To make sure you don't miss out, click on the link below to register and secure your spot in the tournament. Don't forget to invite your golf buddies to join in on the fun! Sponsorships are also available!
https://bit.ly/SFPSGolf


Due to snow and icy road conditions across the District that would prohibit the safe transportation of students to school, all schools will be closed. This is not a remote learning day. All after school and evening activities are canceled.

Due to snow and ice in some parts of the district, all schools will be on a 2-hour delay today, March 17th, 2023, to provide additional time for buses to safely transport students to schools. This means that buses will run 2 hours later than during normal times. If you drop your child off at school, please remember that staff will also be on a two-hour delay. Full day Pre-K programs are also on a two hour delay. Morning Pre-K programs have been canceled. Afternoon Pre-K programs will operate on a regular schedule.

Ms. Dakota Goldberg, Milagro's math and AVID teacher, loves Pie and especially loves having her PI and eating it too on International PI Day! Milagro had a day long event filled with Pi, Pie Walks, Pie Throwing and, of course, pie eating! Fun Fact from Ms. Goldberg~ At an event outside Tokyo in 2006, Akira Haraguchi set an unofficial world record for reciting the most digits of pi: 100,000 over more than 16 hours. So, how'd he do it? In his mind, he linked each digit with a syllable and created a collection of epic stories from the words those syllables formed. For Haraguchi, pi is more than just a number—it's a spiritual calling. He told The Guardian: "All things in this world, including ourselves, are aggregate sums of atoms, which are made up of rotating electrons. The ultimate history of mankind is moving toward a happy ending for people of all races. The Earth, the galaxy, and the universe all rotate. In other words, I think rotation is the absolute truth. So as long as I'm thinking about pi, I think I can live a life according to truth." And a BIG thank you from our Community Schools Coordinator, Diana Padilla to Ms. Goldberg for the wonderful idea to celebrate 3.14. Ms. Pope, Ms. Mayer, Ms. Goldberg and Smiths for donation of pies and whipped cream. You guys are awesome. Also thank you to the wonderful Admin, Staff and Teachers who were willing to be targets and such great sports; Ms. Baca, Ms. Trujillo, Ms. Greig, Mr. Gutiérrez, Ms. Montoya, Ms. Goldberg, Ms. Riggins, Ms. Douthit, Mr. Pacheco, Mr. Lucero, and Adan.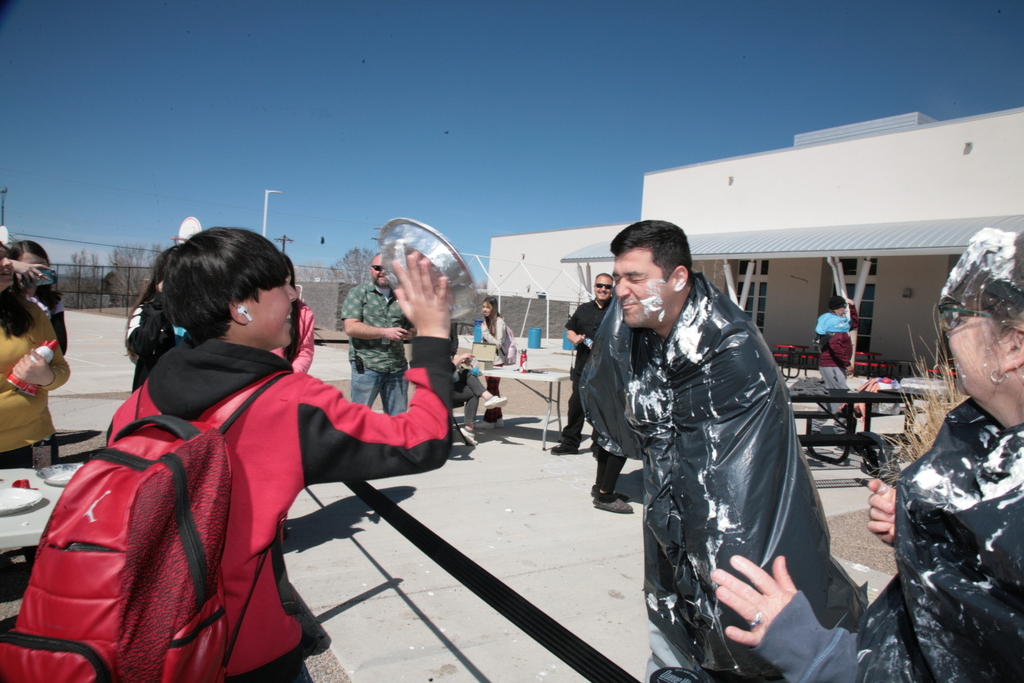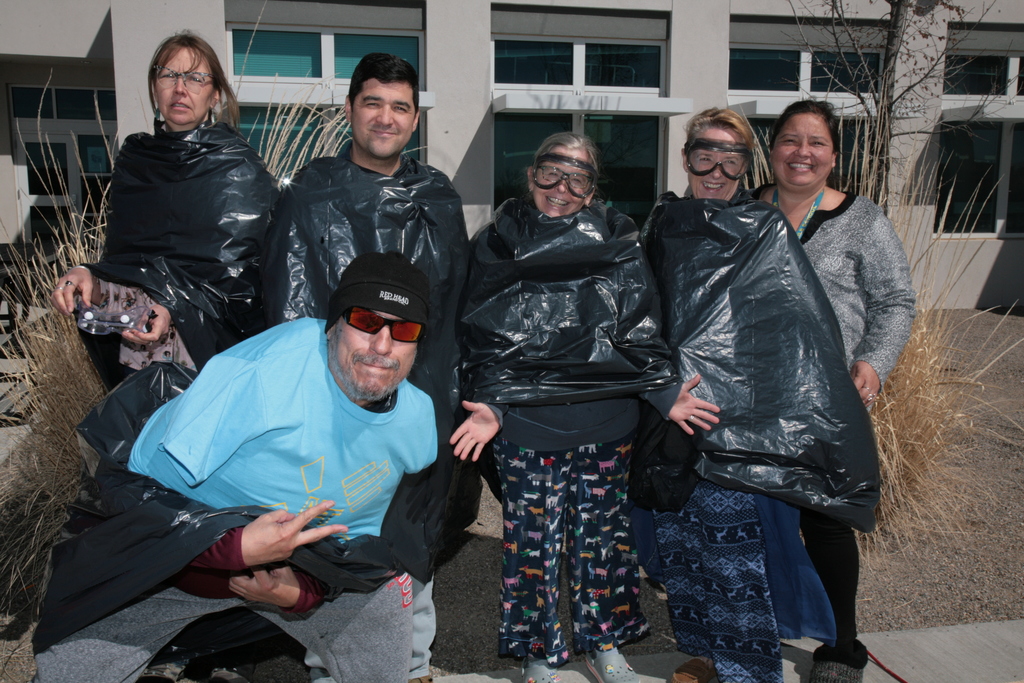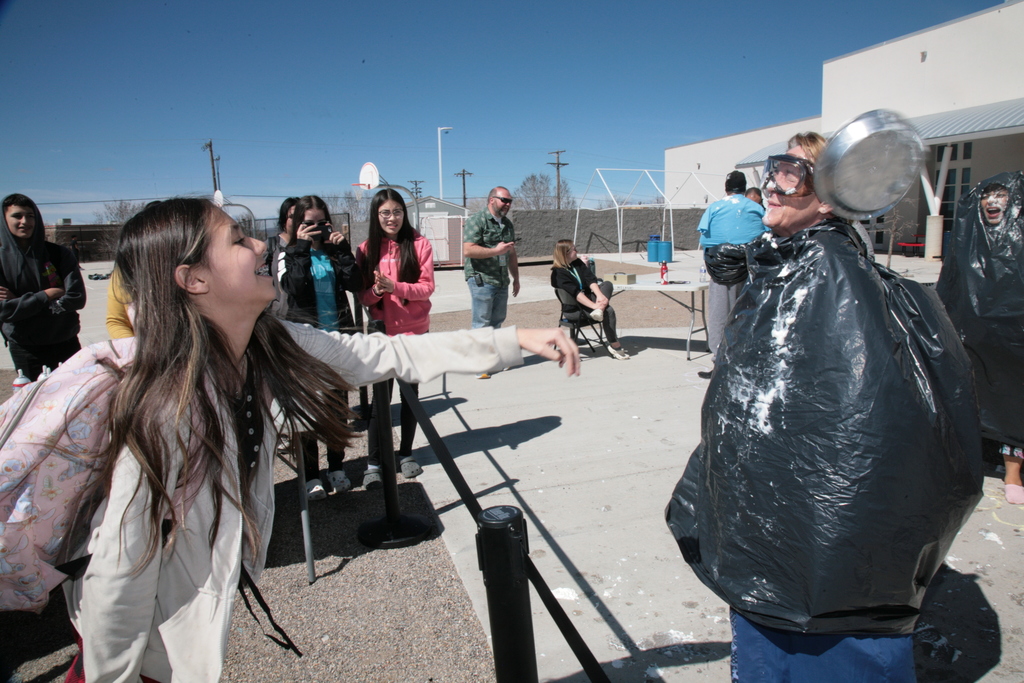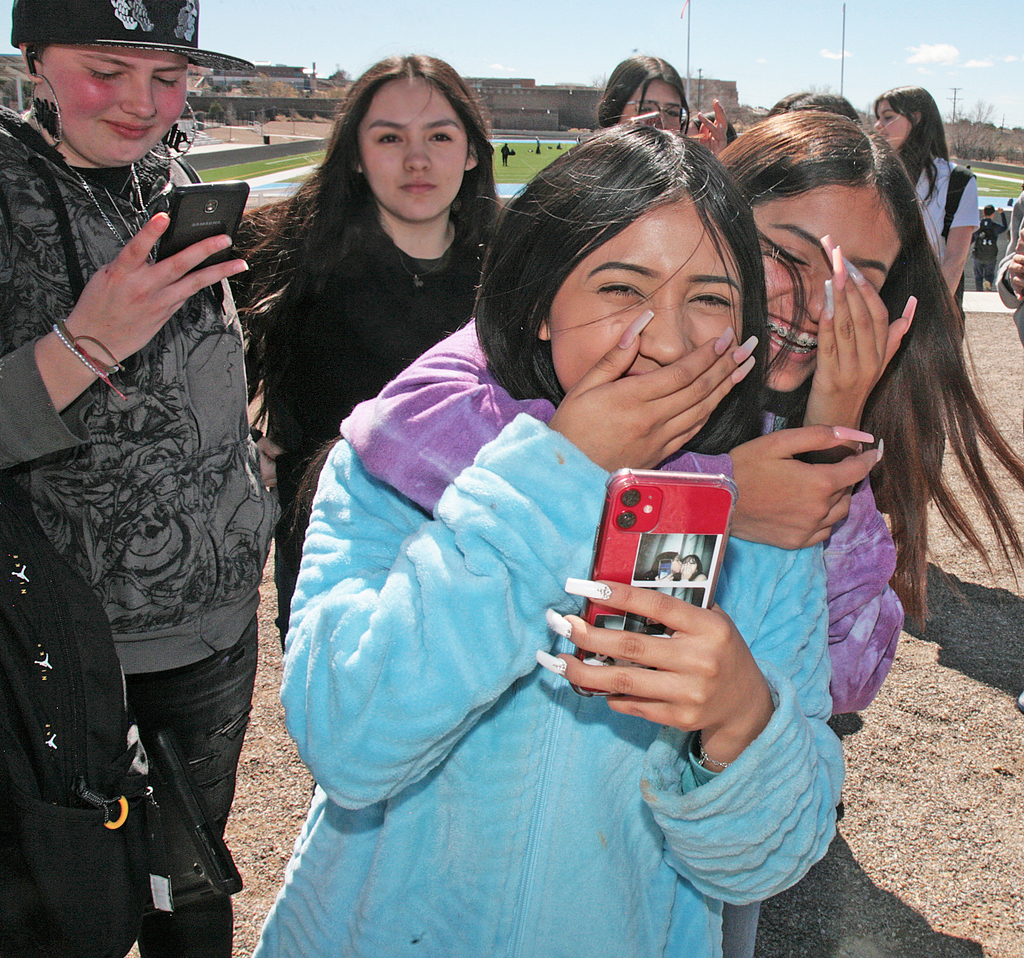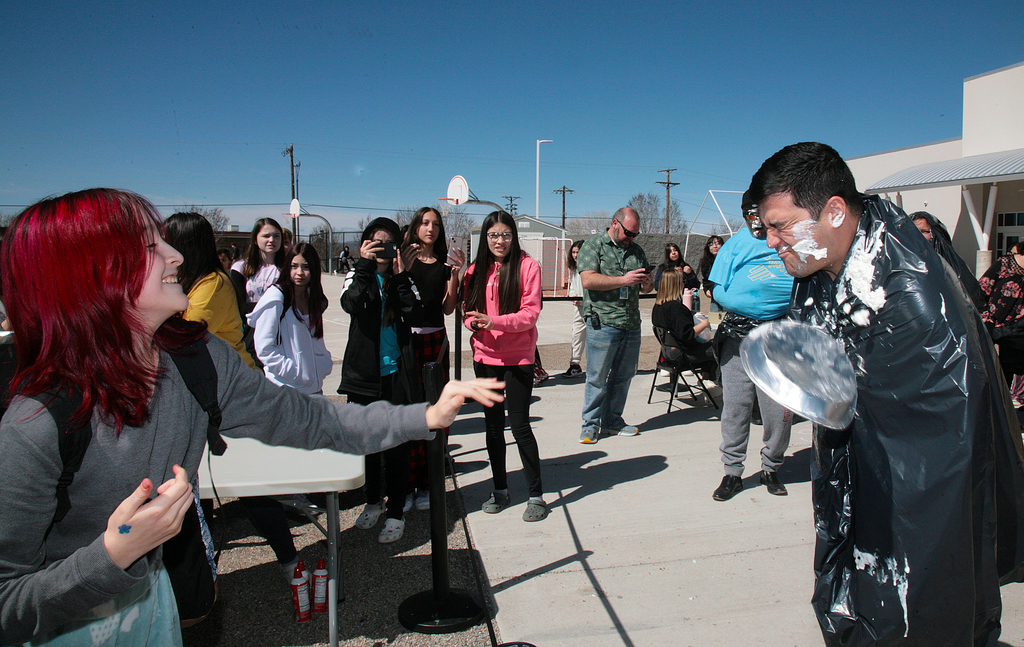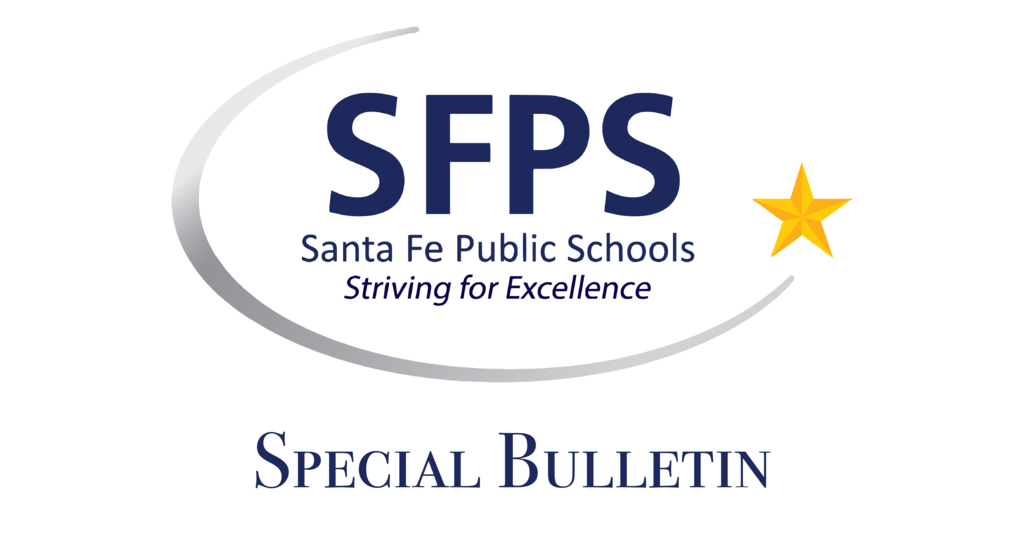 Family Night at Milagro! Cooking With Kids! RSVP NOW at 505-467-3311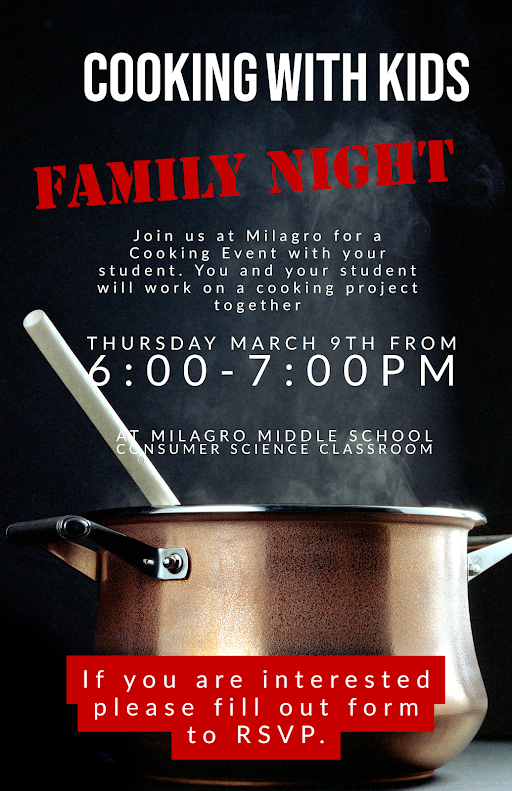 Graphic novel style history reports in Leif Johnson and Aaron Abeyta's New Mexico History classes!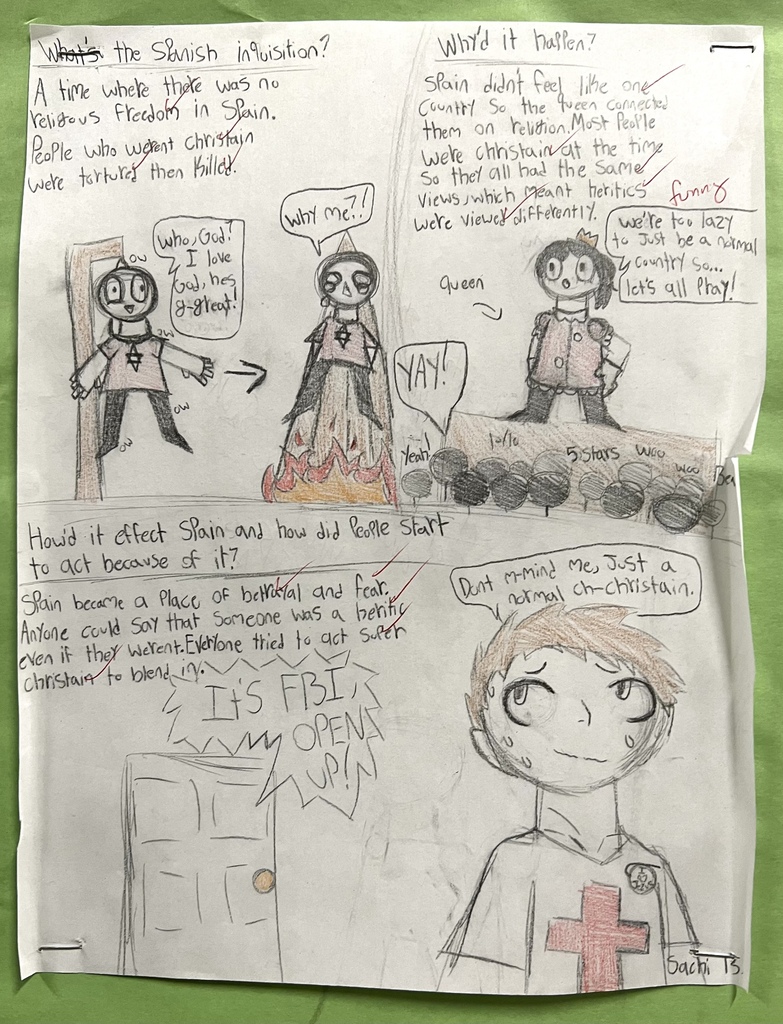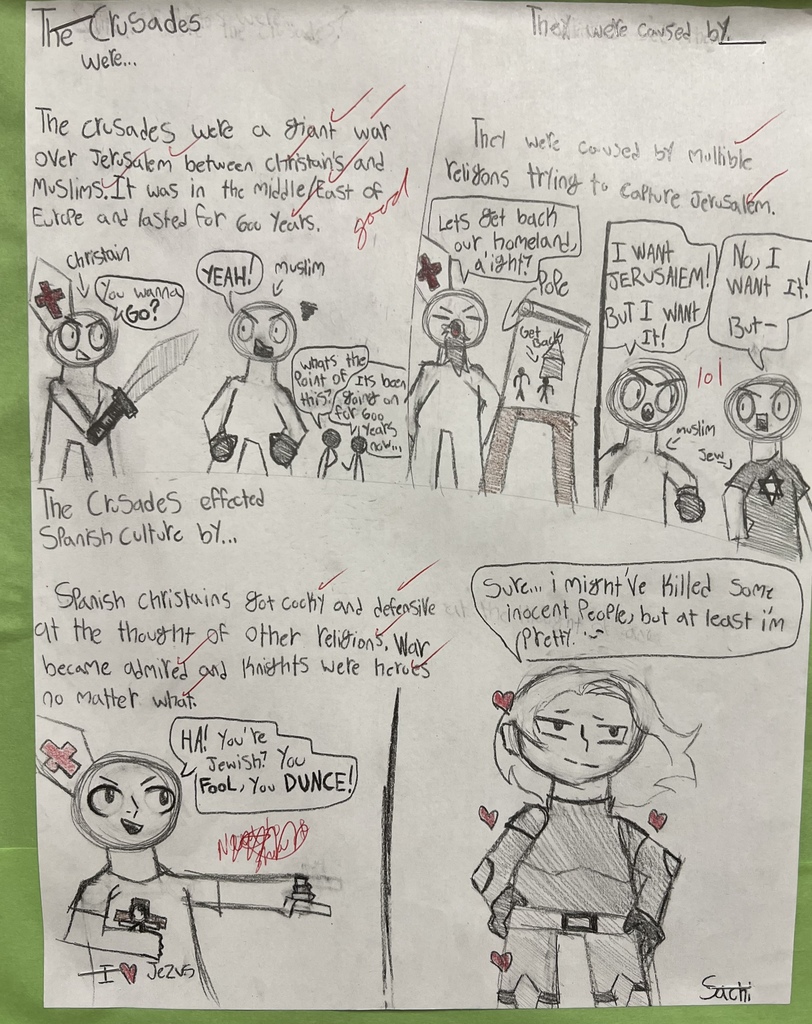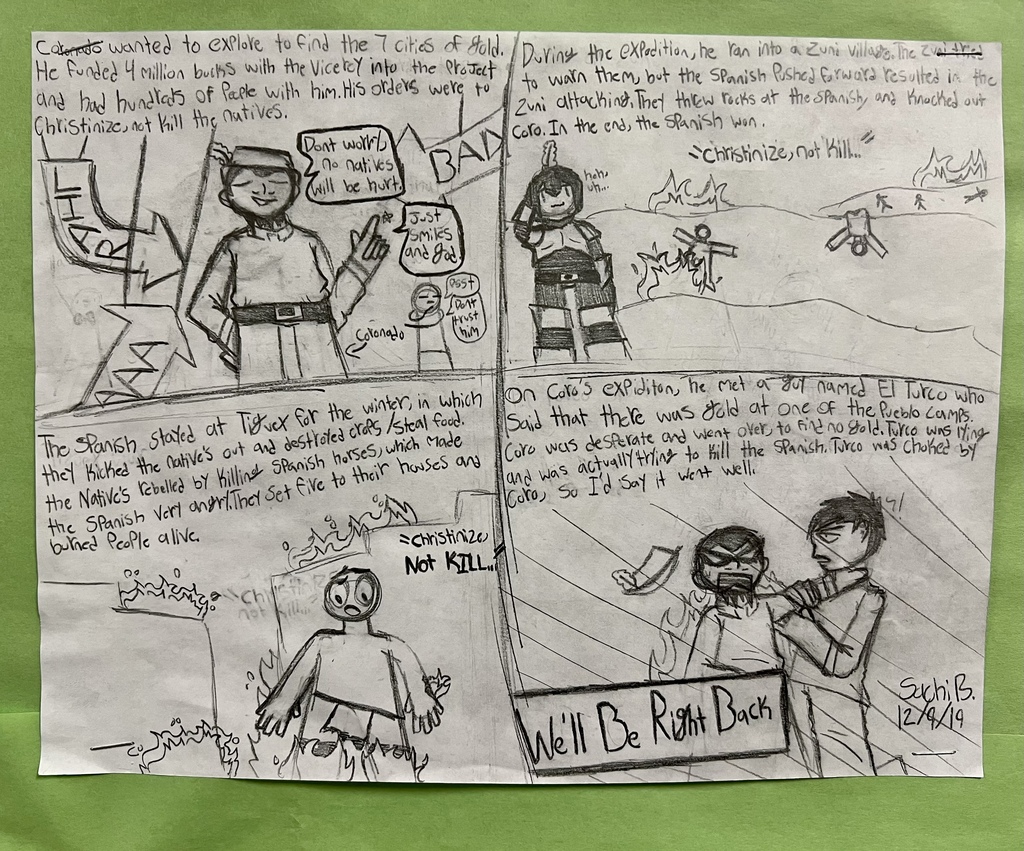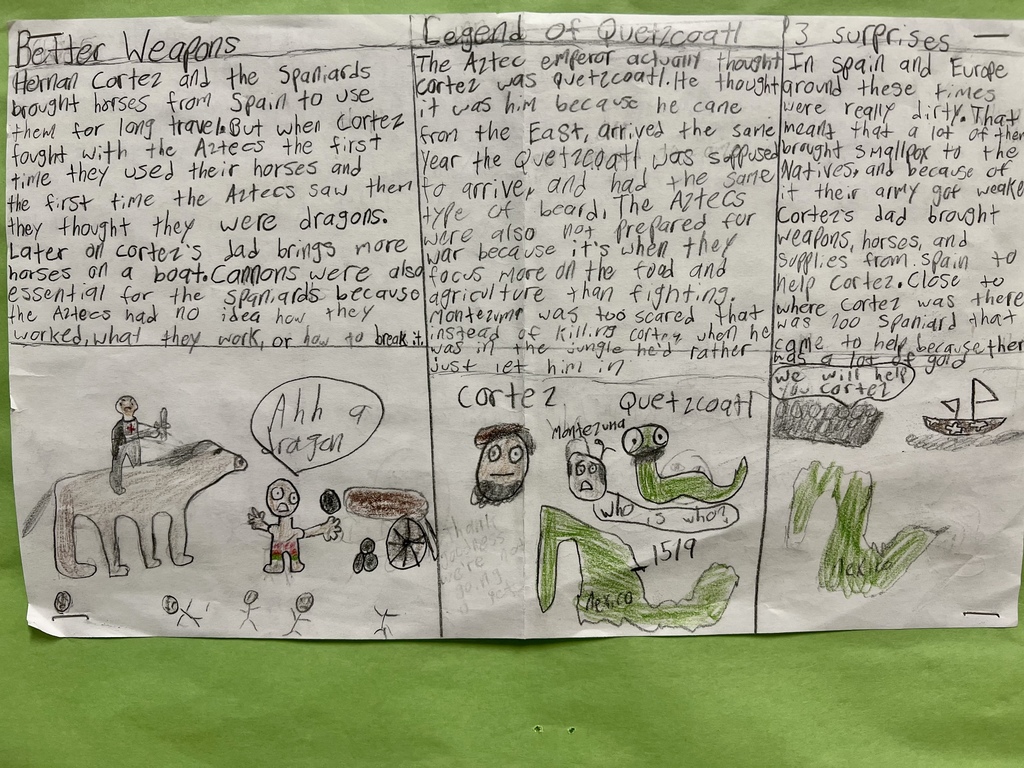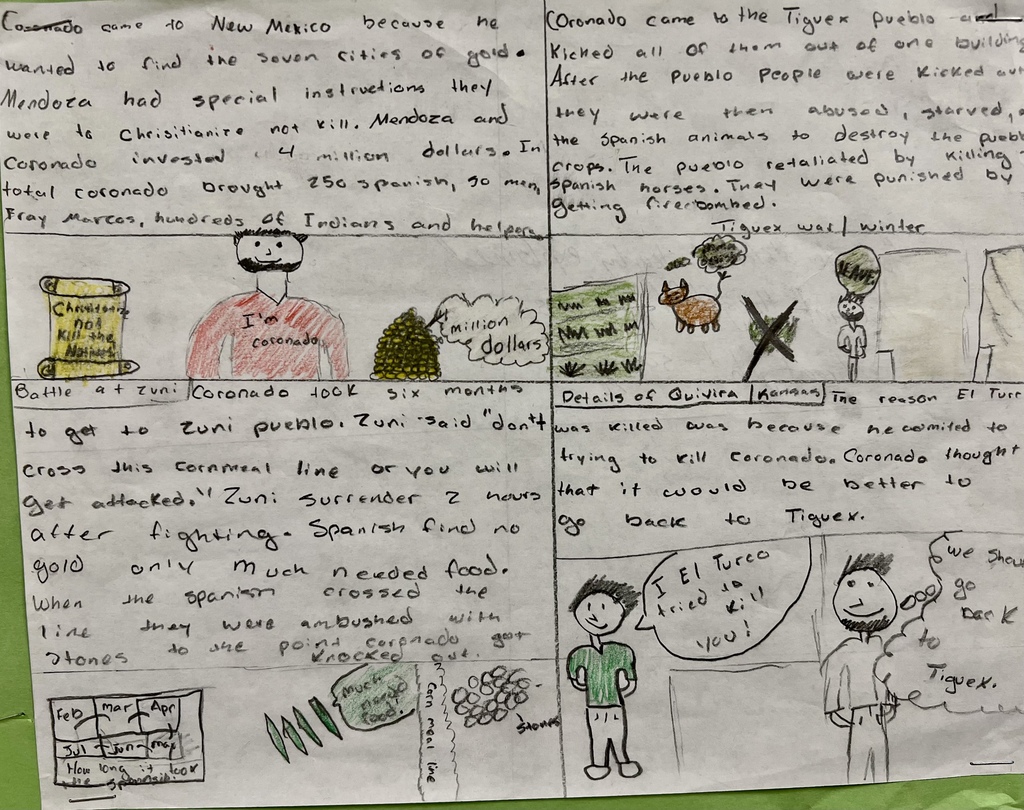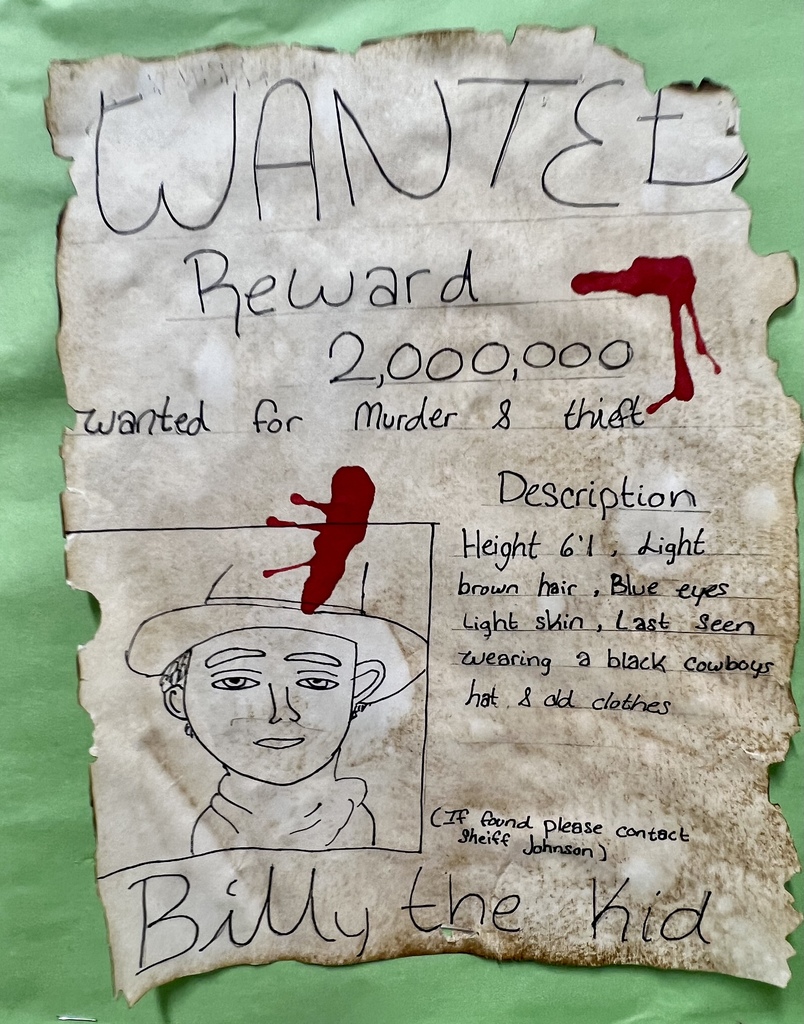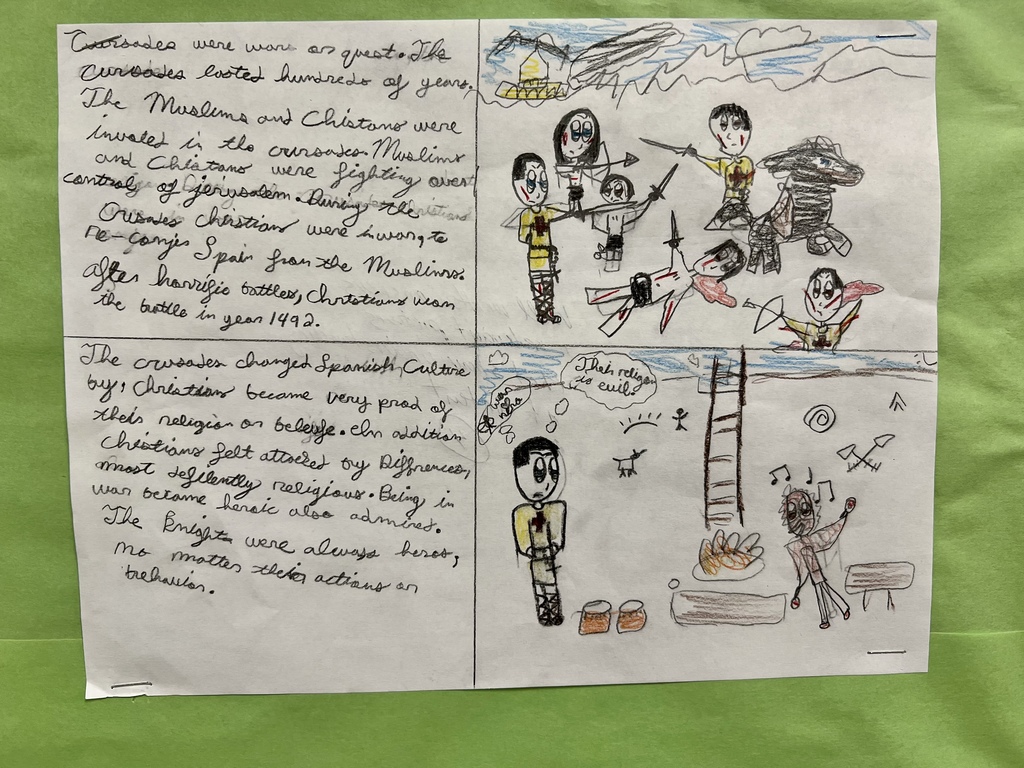 Milagro hosted the Spring Computer Science Professional Development on Saturday, March 4th, 2023. Milagro teachers, Dr. Alan Lucero, Megan Avina, Principal, Georgia Baca and our DLC, Shannon Wittenberg we're all in attendance. Our classrooms were filled with a wide range of CS activities and experts to share their knowledge.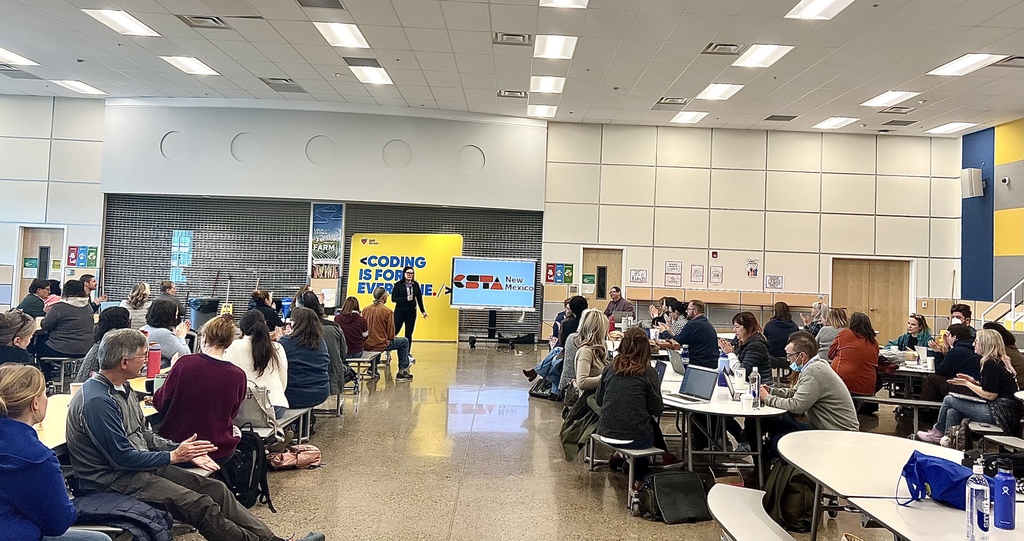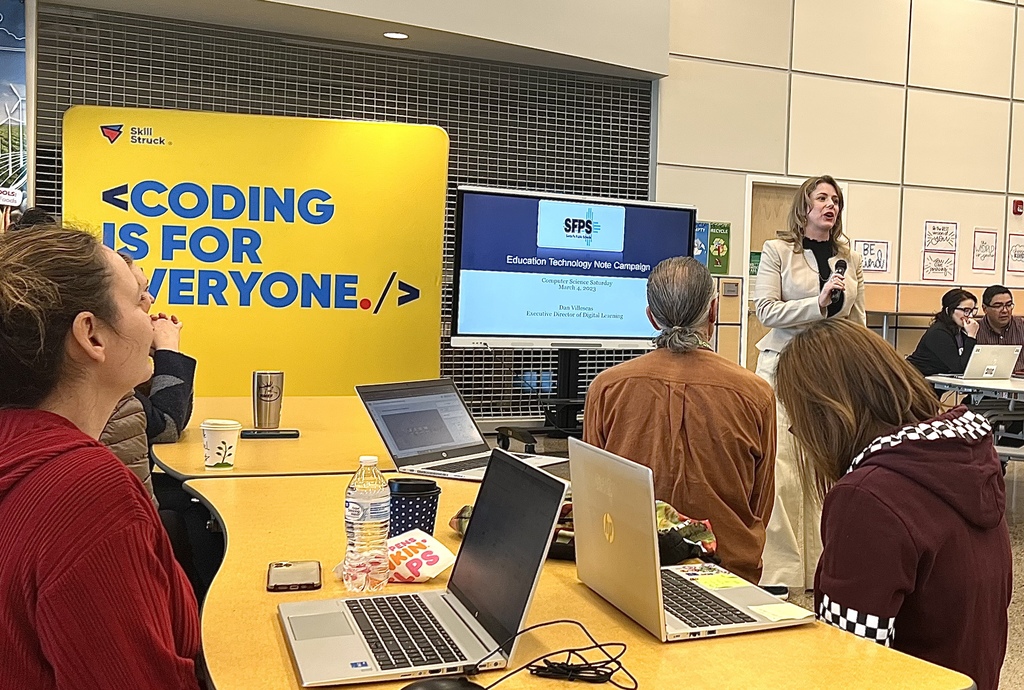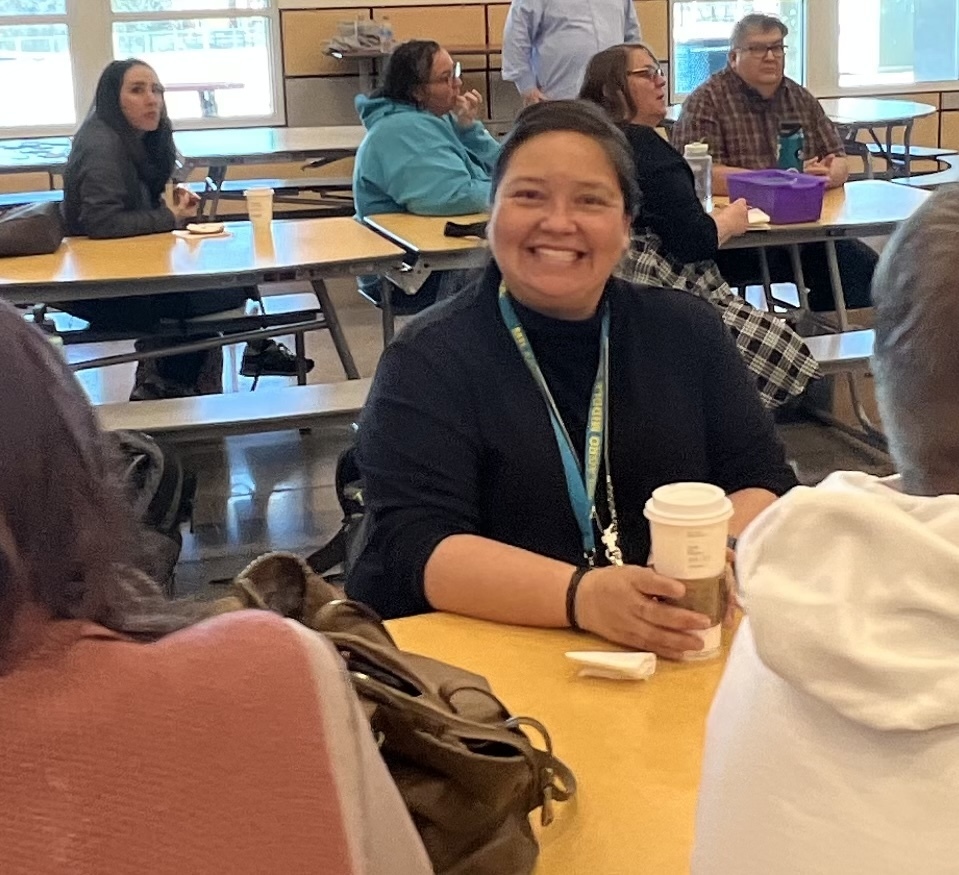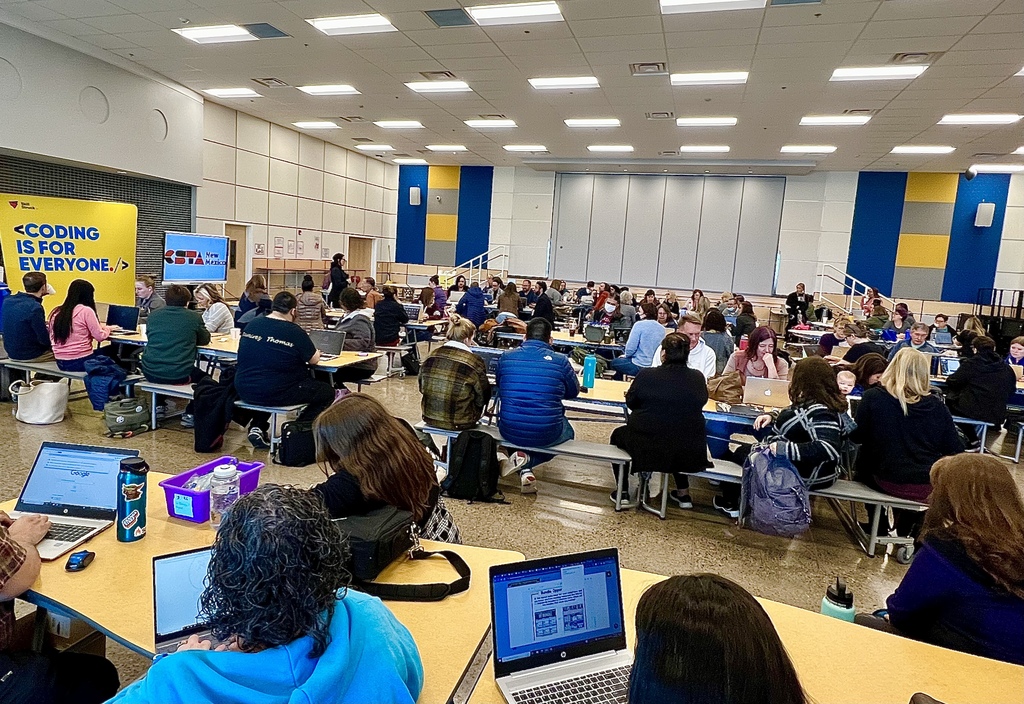 SFPS was honored and supported at the Round House for this year's Legislature with numerous accolades and honors! These include the stellar 2022 Milken Educator Award for Gabby Kahawai with her father by her side, the 2023 New Mexico Teacher of the Year Tara Hughes, the 2022 Blue Ribbon School Award for Acequia Madre Elementary accepted by Principal Dr. Dietger de Maeseneer, Fifth Grade Teacher Carmella Cordova and Superintendent Larry "Hilario" Chavez! Plus, celebrating and promoting of the 50 year anniversary of passing the Bilingual Multicultural Education Act that is the national model for bilingual education with a speech from Dr. Suzanne Jacquez-Gorman! What an incredible year for SFPS!