There has been an increase in students doing the One-Chip Challenge at schools. The chip is available to purchase at local gas stations and grocery stores, and can cause extreme and unpleasant side effects which may result in an ambulance being called to the school. Learn more about the One Chip Challenge here:
https://www.youtube.com/watch?v=fthIZ5PItxc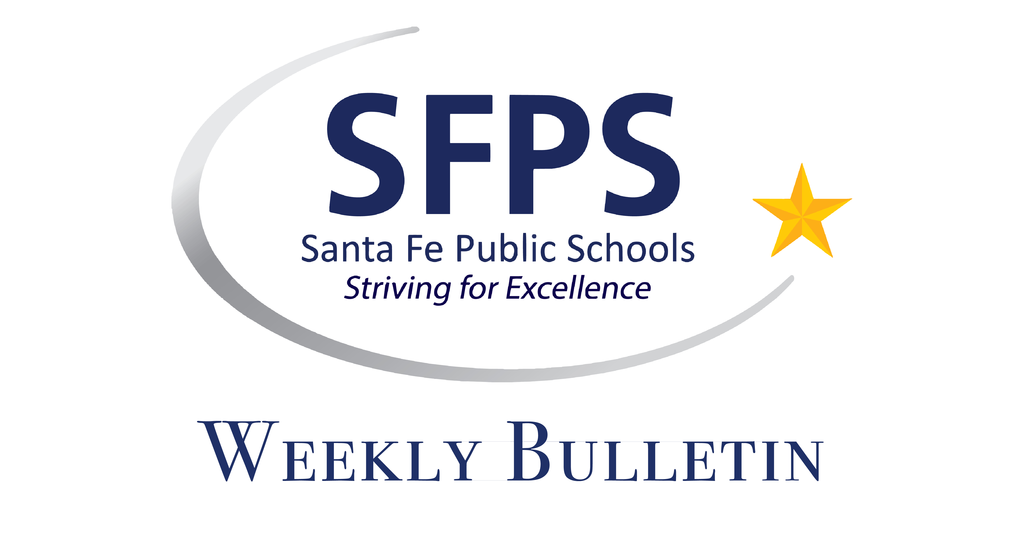 Hello Milagro Families! Please view our Standards Based Grading Brochure.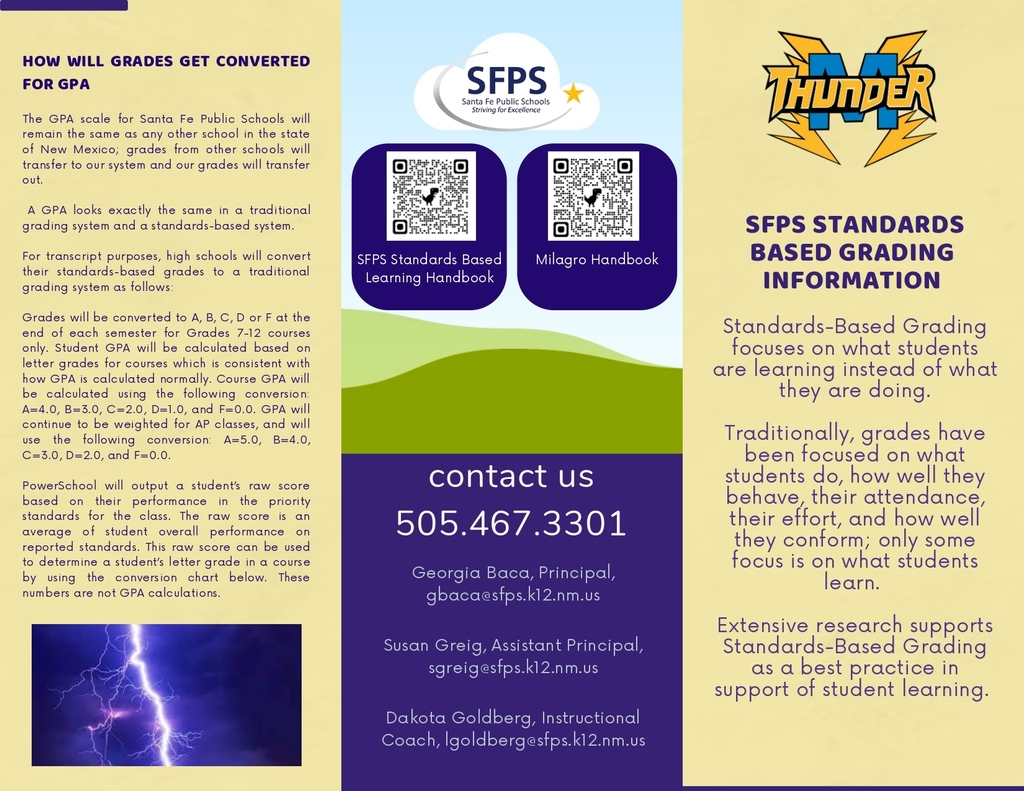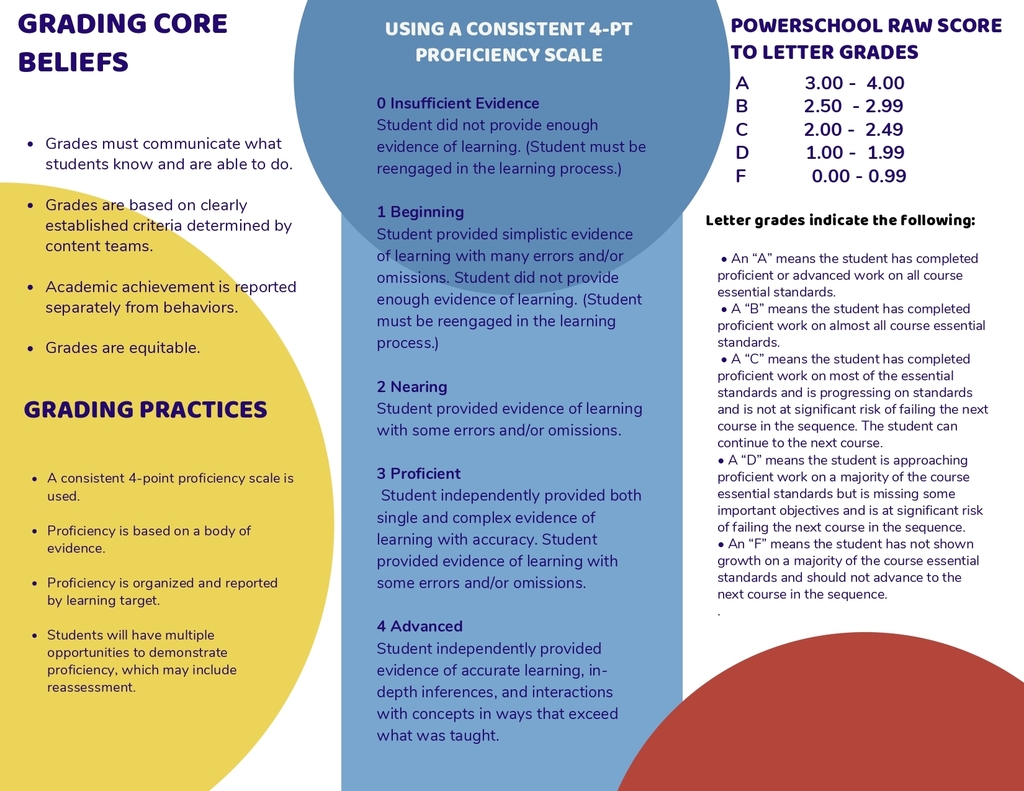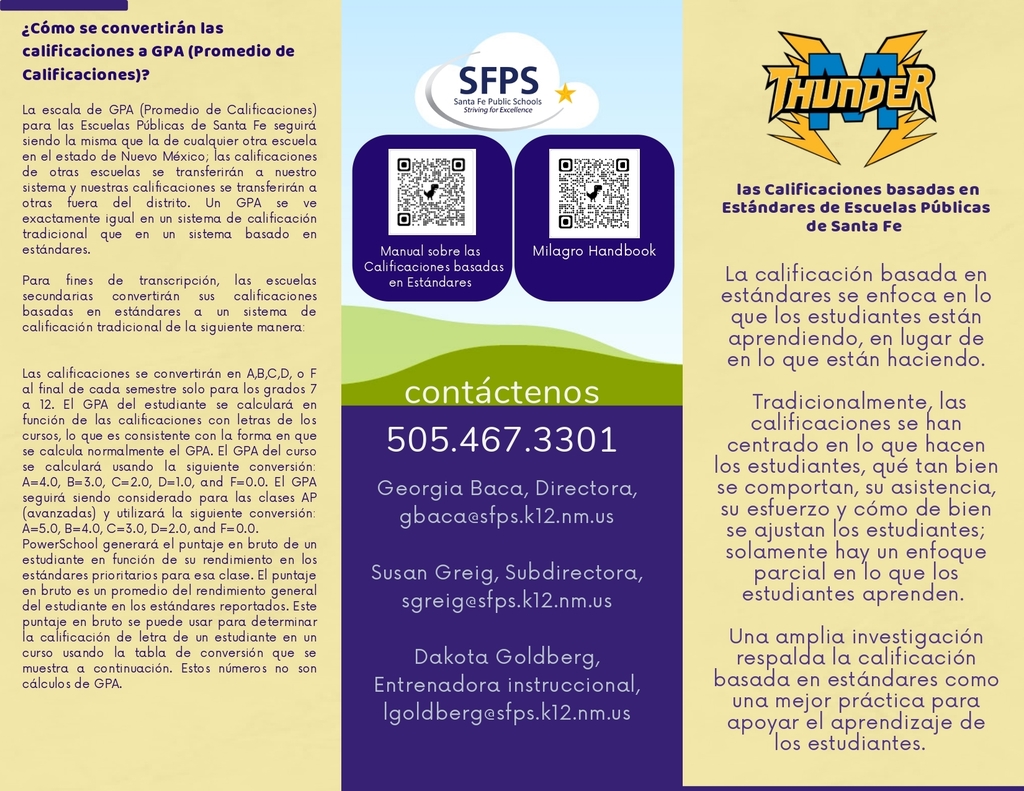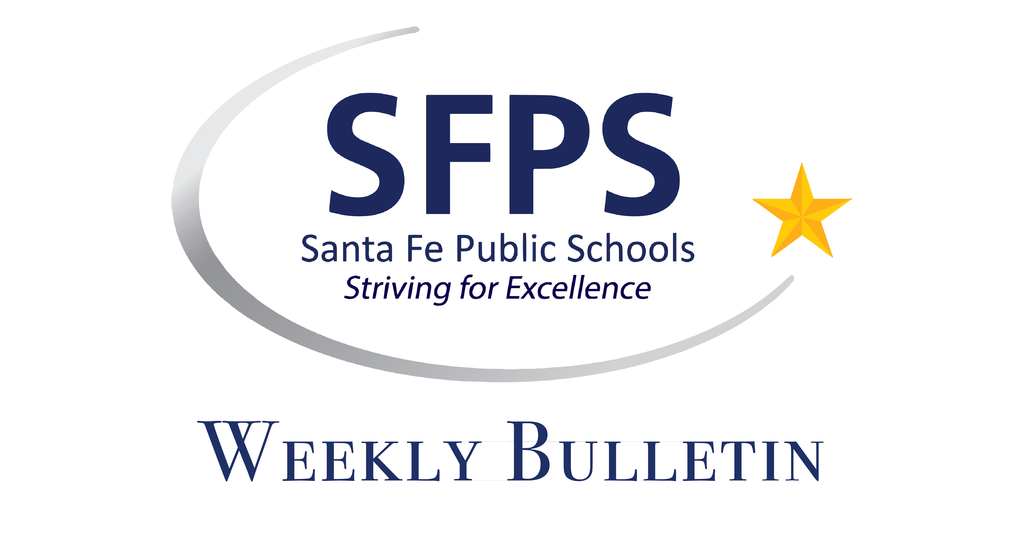 🏐 Volleyball Tryouts 🏐 Student Meeting on Wednesday 8/17 from 1:40-2:10 Tryouts from 4:10 to 6:00pm Thursday 8/18 and Friday 8/19 See you there!

The Santa Fe Public Schools wants to ensure each student has a device they can use both at school and at home for the upcoming school year and the first day of school for most students is Wednesday, August 17, 2022. Students in Pre-K and kindergarten will use iPads, students in grades 1 through 12 will use Chromebooks. There are just 3 days remaining for students to stop by the Technology Drive Thru to complete device exchanges or new device pickups. Today (08/12/2022): 9 AM to 5:30 PM Monday (08/15/2022): 9 AM to 5 PM Tuesday (08/16/2022): 9 AM to 5 PM The Technology Drive Thru is located at 2516 Cerrillos Road. The street to the Technology Department is next to the skate park on Camino Carlos Rey. - Students NEW to Santa Fe Public Schools should come to the Technology Drive Thru to pick up their new iPad or Chromebook. - Students who were in kindergarten last school year and will be in 1st grade this school year, need to exchange their iPad for a Chromebook. They must bring their iPad and charger for the exchange. - Students who will be in grades 2 through 9 this school year, need to exchange their old Chromebooks. They must bring their old Chromebook and charger for the exchange. - Returning students, who will be in grades 10 through 12, will NOT need to exchange their Chromebooks. On the day of device exchange or pickup, a parent/guardian must be in the vehicle with a valid driver's license or other official photo ID along with your child's Santa Fe Public Schools Student ID Number. Please call 505-467-4357 should you have any questions. Please note that the Drive Thru will be closed each day from 1 to 2 PM. Additionally, the Drive Thru will shut down early in the event of inclement weather such as thunder, lightning for the safety of families and staff.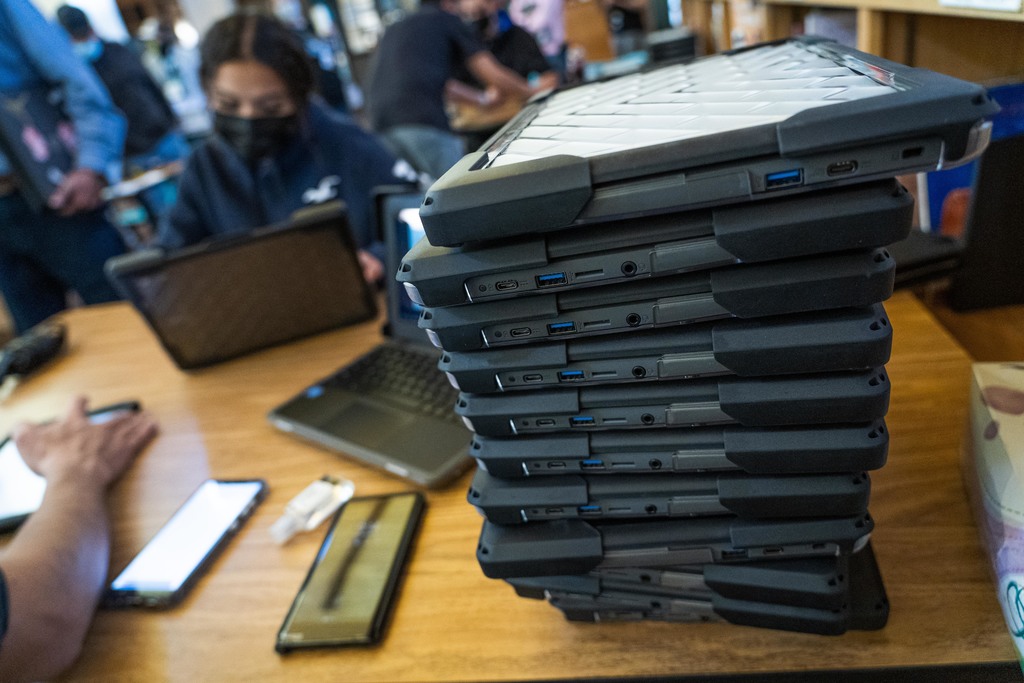 Mariachi Milagro de Ernesto Gonzales Recruiting members for 2022-20223 "The trumpet rings out its steady, throaty beat. Voices - vibrato lilting, joy apparent - sing a melody that has been sung for centuries." This is mariachi, the splendor of a living heritage - beautiful to listen to, dance to and enjoy. But the greatest beauty of all? This is mariachi performed by children - youth from various elementary, middle and high schools in the city. Mariachi Milagro de Ernesto Gonzales, a group of young musicians who, through small grants and the generous donations of their community, have been given the opportunity to learn and perform. The Instructors/directors of Mariachi Milagro are committed to continue with this worthwhile program which gives students a connection to Hispanic culture and helps minority students see the importance of acknowledging their roots, their language, and their traditions. The group is currently recruiting students, 5th to 12th grade, from Santa Fe schools for the 2022-2023 school year. We have instruments to loan out. Practice will be held at Milagro Middle School - Practice for Beginners will be held Tuesdays from 4:00pm to 5:00pm and practice for the performing group will be held on Tuesdays from 5:00 to 6:15pm. You can reach MaryHelen Romero Kelty 505-470-7940 or
mhkelty@gmail.com
for more information.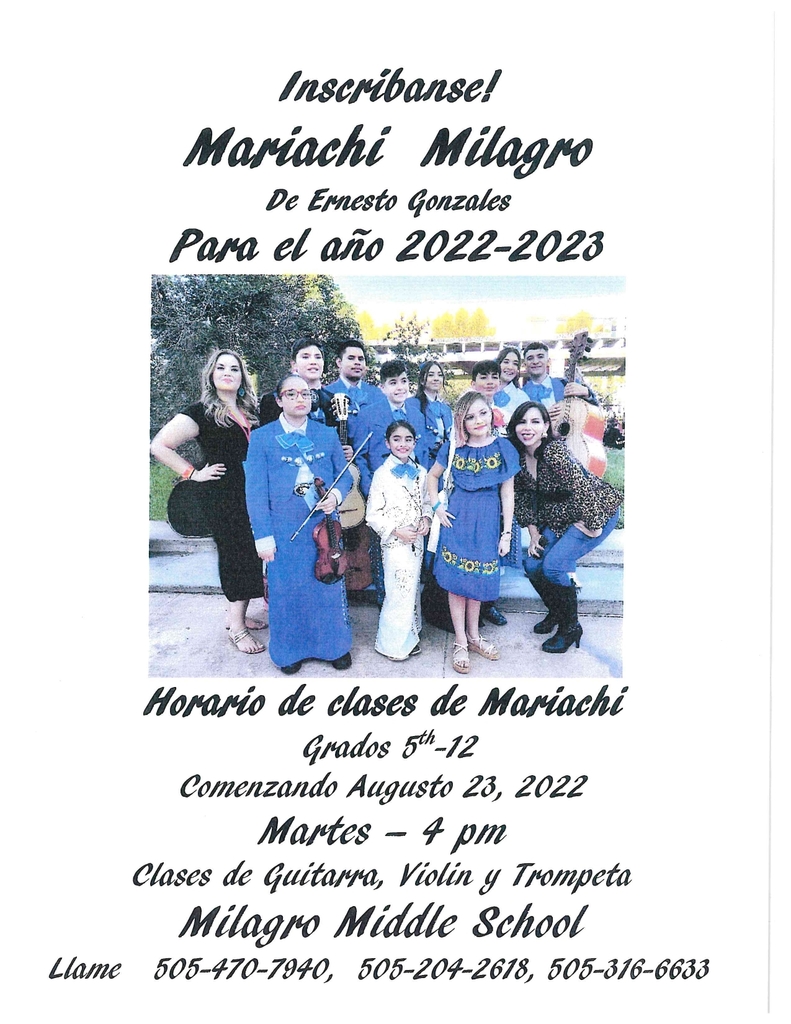 Good Morning Milagro Families!!! Please see the attachment as well as please join us for two upcoming events: 1. Coffee with the Principal on Tuesday, August 10th @ 7:00-8:30am 2. 7th Grade Jump Start, August 11 from 3:00-4:00. (You will get your schedule, get a short orientation and walk the halls to find your classes) So excited to meet you all! -8th Grade Welcome back will be on the first day of school, please report to the gym when the bell rings 8th graders, I look forward to meeting each and every one of you! Please reach out with any questions
gbaca@sfps.k12.nm.us
or 505-467-3302. Reminder: Football starts TODAY, August 8, 2022 at 5pm to 7 pm. Contact Coach Anaya if you have any questions, 505-6998572. rmd.me/tFpmRxMzB7R
Mrs. Georgia Baca welcomes students and families to the 2022-2023 school year as Milagro's new Principal.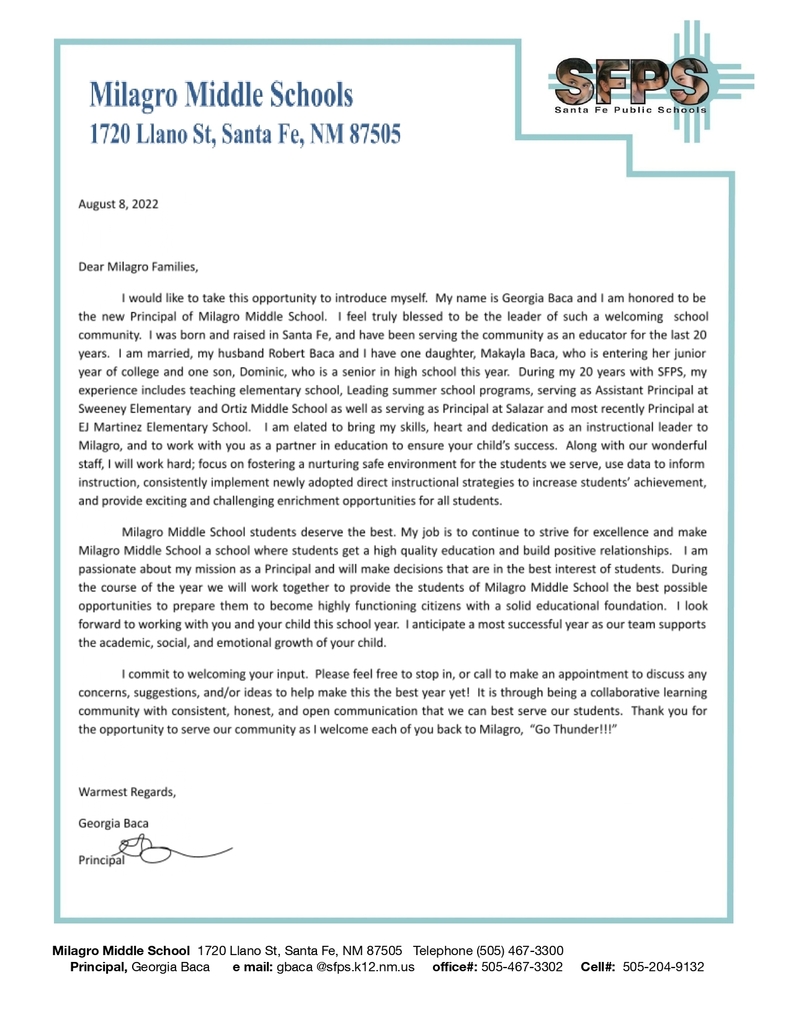 As we make a turn on the horizon we are captivated by a set of buildings that are modern, beautiful, and inviting. It is Milagro Middle School! Named for the Spanish word - Miracle. The view is truly one of a kind with shiny solar panel car ports, a blue sports field, and gleaming white buildings. It isn't until we land that we learn why Milagro is so special. This school was built with sustainability at the core of the campus' design. It is 50% solar powered from those panels on the carports and it's other innovations enable it to use half the energy of a typical school. The entire campus has rainwater catchment systems that lead to an underground cistern for landscaping needs and the synthetic turf field saves even more water. The lighting throughout is all LED and the white buildings reflect heat to help with climate control. What a befitting name to a school that also offers so many educational, elective, and extracurricular activities. Let us begin with the academic programs: --Students are offered advanced math classes with an emphasis on integrating computer science in all classes --They offer comprehensive case management for gifted students and individualized programming for students with disabilities --They have a Student to Teacher ratio of 12:1 --Classes for English Language Learners and Native Spanish speakers --7th and 8th grade Advancement via Individual Determination (AVID) to help with college preparation --Science, Technology, Engineering, Arts, Mathematics (STEAM) are an integral part of its curriculum --21st Century Community Learning Center for After-School Electives that the "Thunder" may choose include: --Printmaking --3D Art, 2D Art, Painting, and Digital Art --Coding/Technology --Theater --Family and Consumer Science --Orchestra --Band/Advanced Band --Choir --Guitar --2 hour Bilingual Program & Heritage Program --Culinary Arts Their many clubs: --Robotics --Art Club --Hackers' Club --After-School Mariachi --Project GUTS (Growing Up Thinking Scientifically) to encourage students to ask questions and develop solutions through scientific inquiry --Natural Helpers for students who want to strengthen their communication and helping skill --Student Council --Santa Fe County Spelling Bee --WAVE (Wellness Ambassadors to Voice and Empower) --Yearbook --School Newspaper And we can't leave out the "Thunder" sports teams: --Football --Volleyball --Girls and Boys Basketball --Track and Field --Wrestling Milagro is indeed a "Miracle" as an aspiration that's ecologically sustainable, progressively educational, and diverse in its extracurricular programs.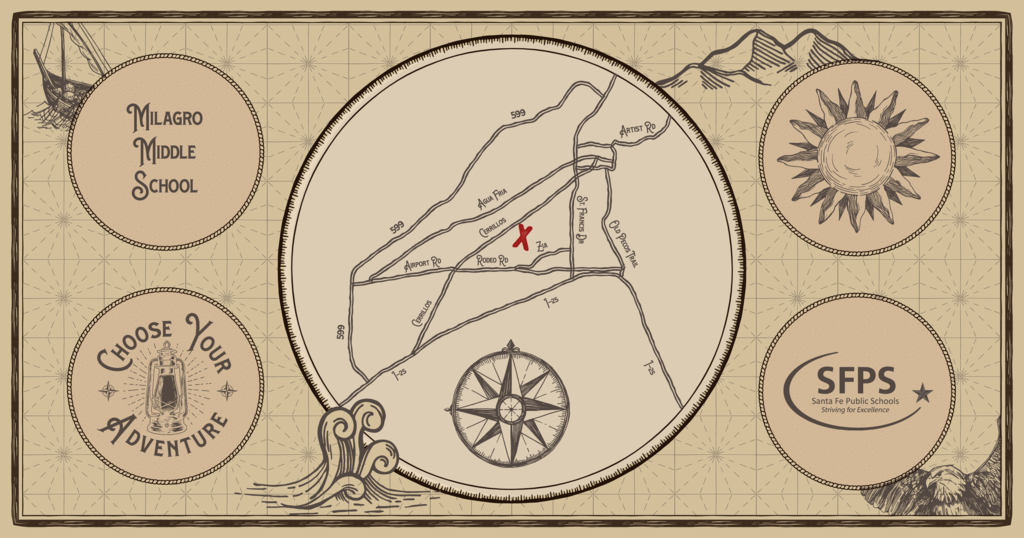 Santa Fe Public Schools has released the Bell Schedule for the 2022-2023 school year. Please note that Milagro Middle School will start at 8:40 each day and end at 4:00 Monday, Tuesday, Thursday, and Friday. Wednesday students will be dismissed at 1:30!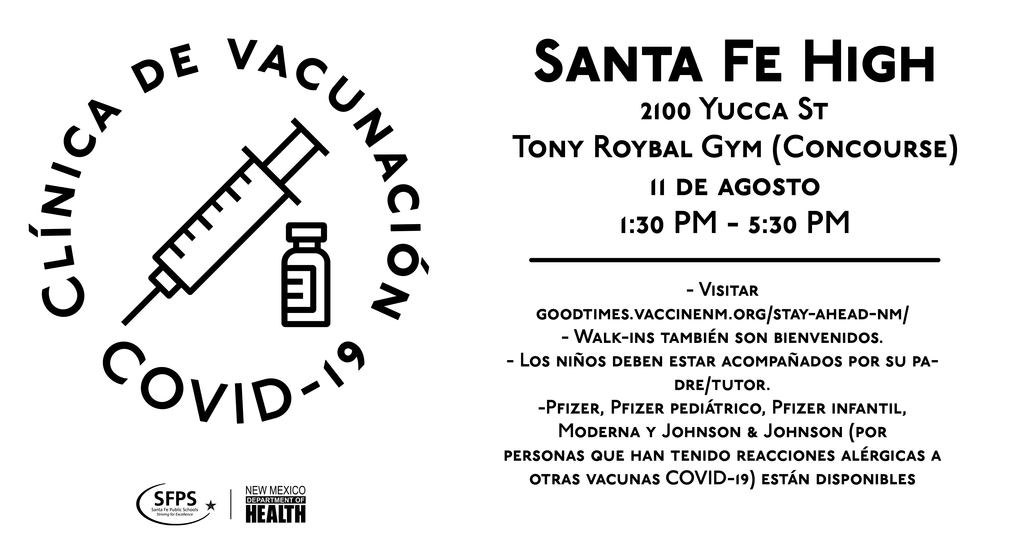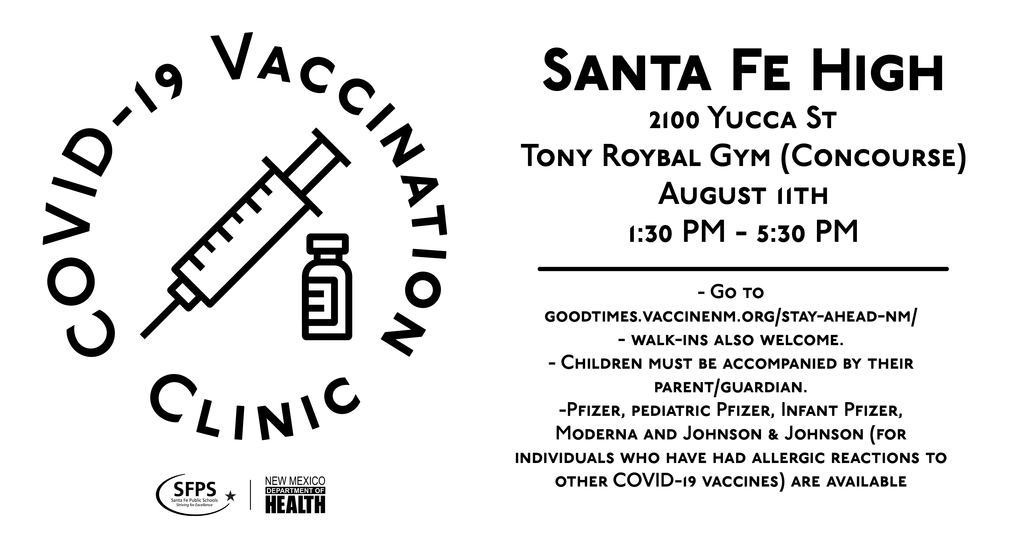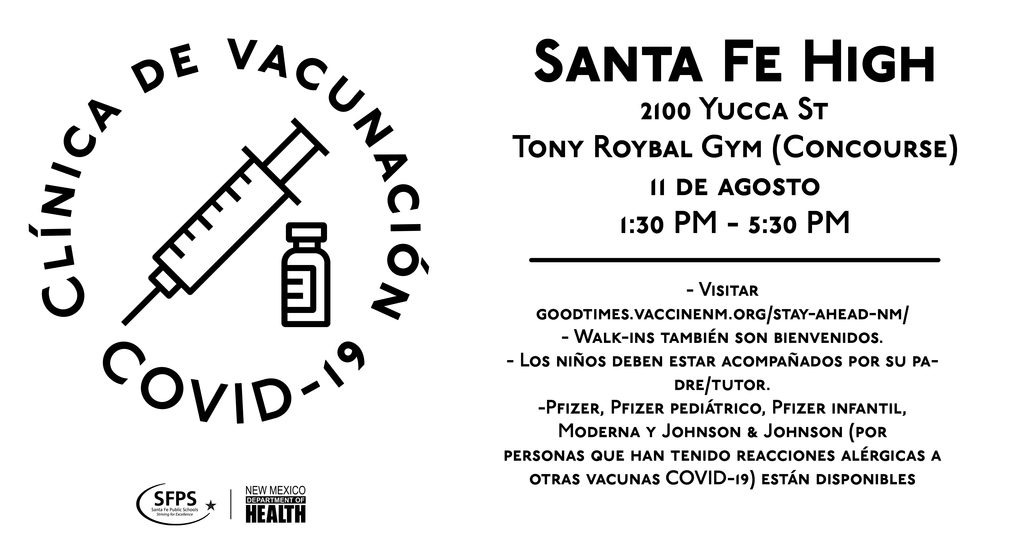 Milagro Middle School Football starts August 8th! Must have a current physical!

The Board of Education is looking for your input on the redistricting of school board member boundaries! This is NOT the rezoning of schools, the change is only to the boundaries of school board members. Learn more:
https://www.sfps.info/o/sfps/page/redistricting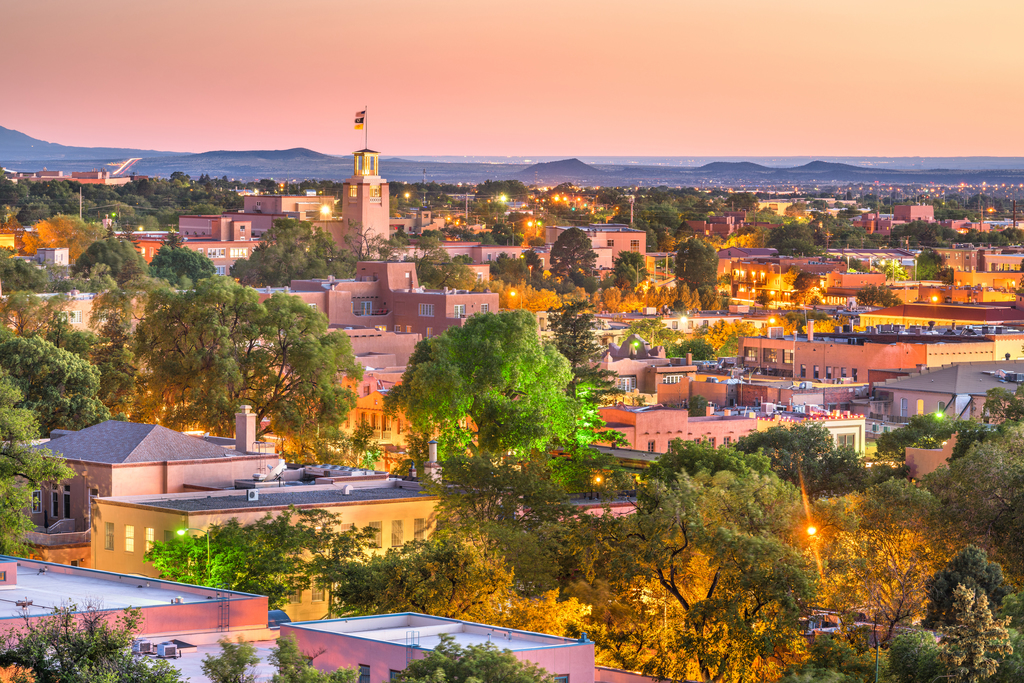 Santa Fe Public Schools has so much to offer. Let us take you on a Journey Through SFPS. Over the next six weeks, we are going to travel across Santa Fe, making a stop every day at a destination (school) to show our voyagers (students) what makes each destination special. Come along for the journey, and Choose Your Adventure at Santa Fe Public Schools.