Due to snow and ice in some parts of the district, all schools will be on a 2-hour delay today, March 17th, 2023, to provide additional time for buses to safely transport students to schools. This means that buses will run 2 hours later than during normal times. If you drop your child off at school, please remember that staff will also be on a two-hour delay. Full day Pre-K programs are also on a two hour delay. Morning Pre-K programs have been canceled. Afternoon Pre-K programs will operate on a regular schedule.

Ms. Dakota Goldberg, Milagro's math and AVID teacher, loves Pie and especially loves having her PI and eating it too on International PI Day! Milagro had a day long event filled with Pi, Pie Walks, Pie Throwing and, of course, pie eating! Fun Fact from Ms. Goldberg~ At an event outside Tokyo in 2006, Akira Haraguchi set an unofficial world record for reciting the most digits of pi: 100,000 over more than 16 hours. So, how'd he do it? In his mind, he linked each digit with a syllable and created a collection of epic stories from the words those syllables formed. For Haraguchi, pi is more than just a number—it's a spiritual calling. He told The Guardian: "All things in this world, including ourselves, are aggregate sums of atoms, which are made up of rotating electrons. The ultimate history of mankind is moving toward a happy ending for people of all races. The Earth, the galaxy, and the universe all rotate. In other words, I think rotation is the absolute truth. So as long as I'm thinking about pi, I think I can live a life according to truth." And a BIG thank you from our Community Schools Coordinator, Diana Padilla to Ms. Goldberg for the wonderful idea to celebrate 3.14. Ms. Pope, Ms. Mayer, Ms. Goldberg and Smiths for donation of pies and whipped cream. You guys are awesome. Also thank you to the wonderful Admin, Staff and Teachers who were willing to be targets and such great sports; Ms. Baca, Ms. Trujillo, Ms. Greig, Mr. Gutiérrez, Ms. Montoya, Ms. Goldberg, Ms. Riggins, Ms. Douthit, Mr. Pacheco, Mr. Lucero, and Adan.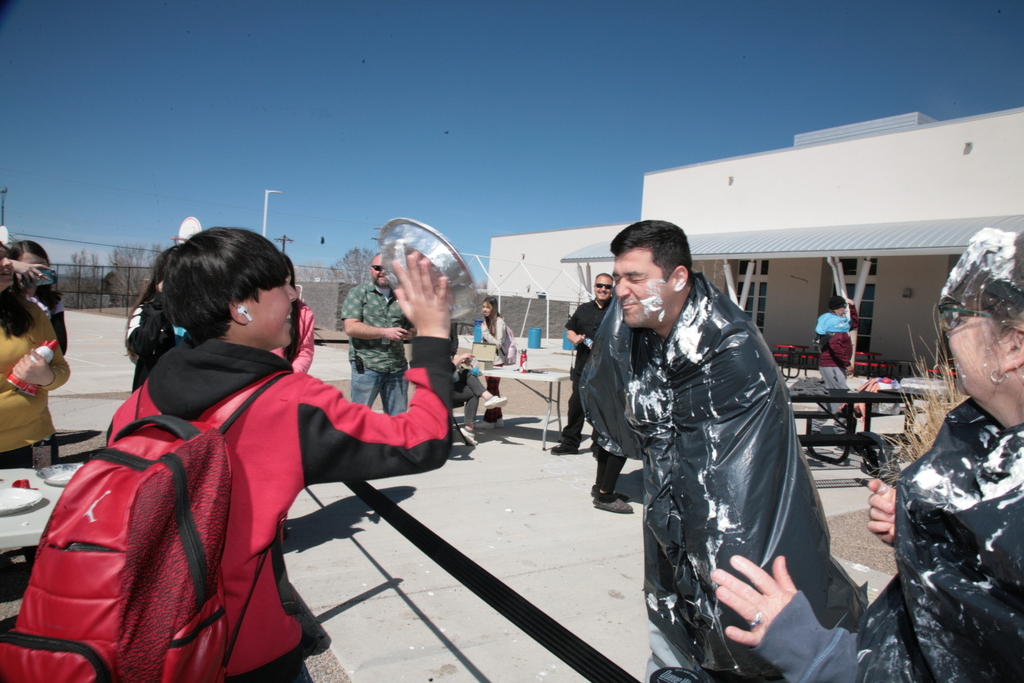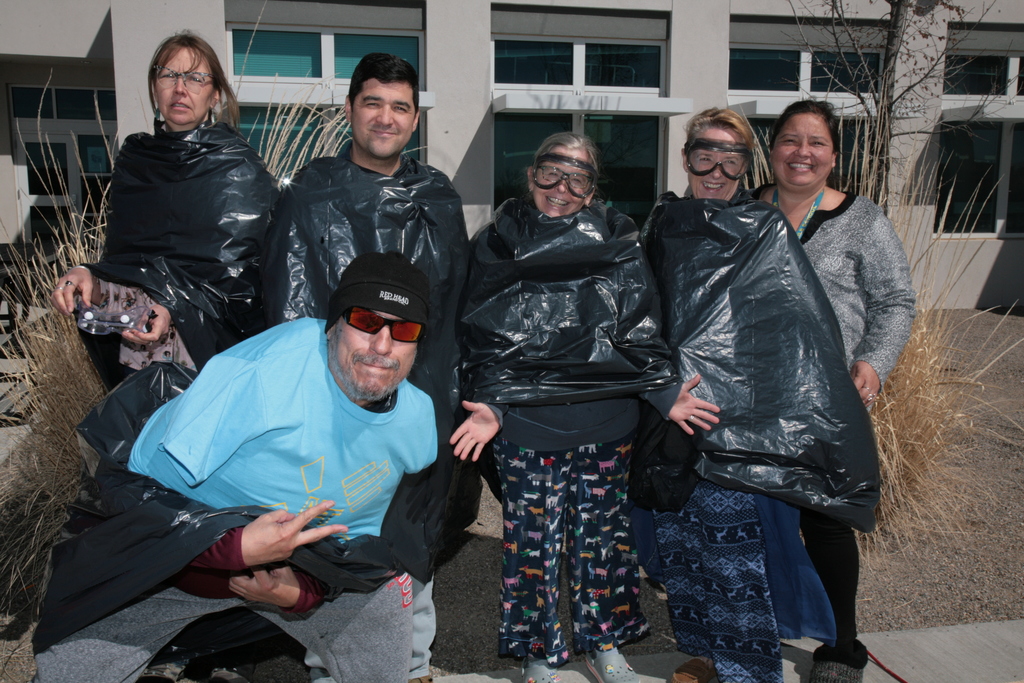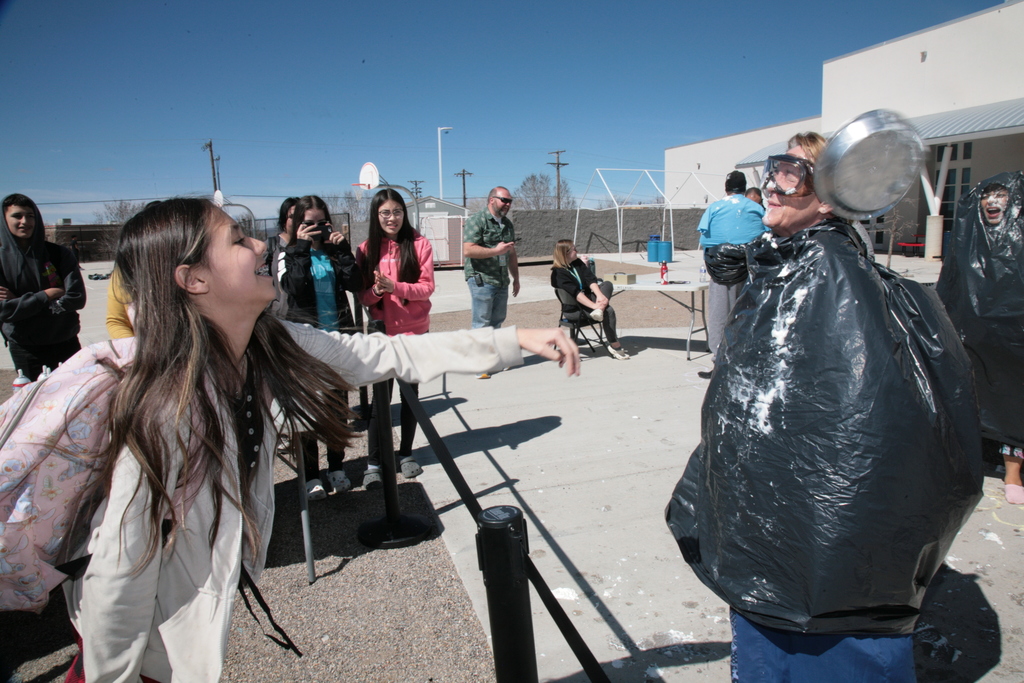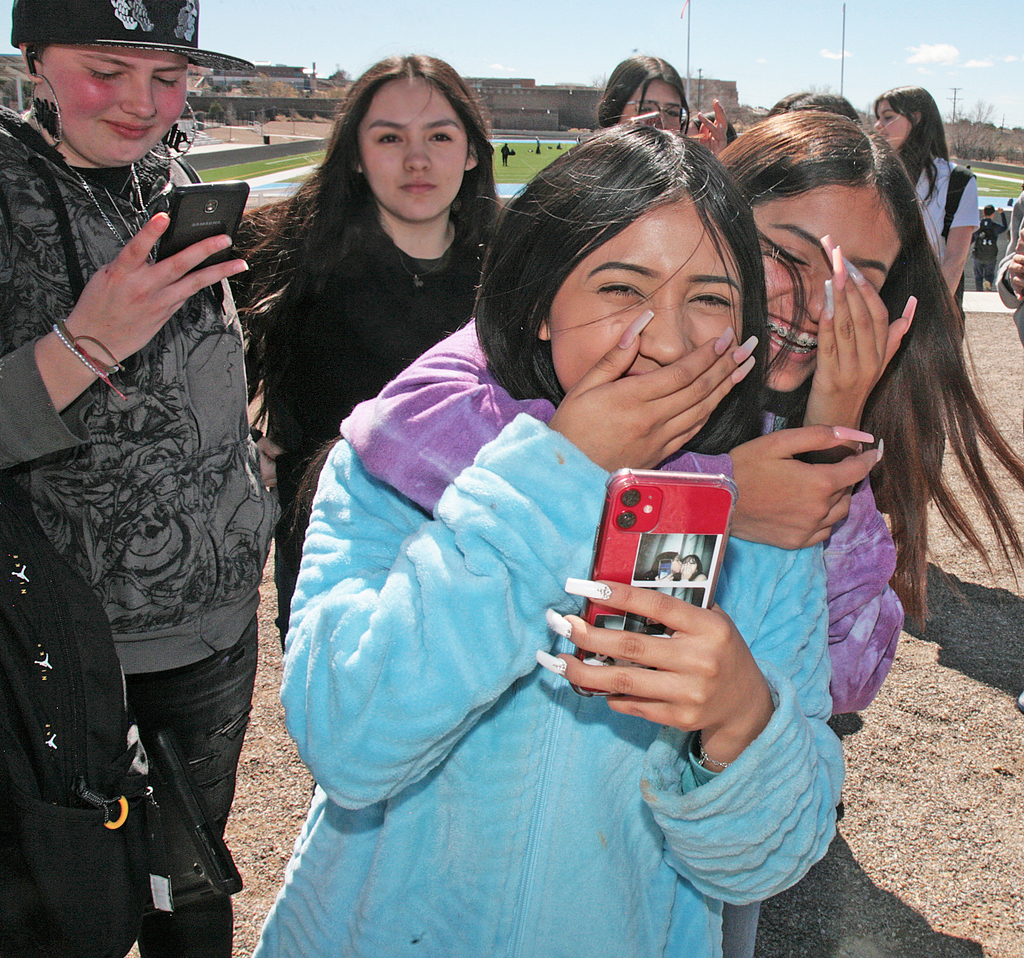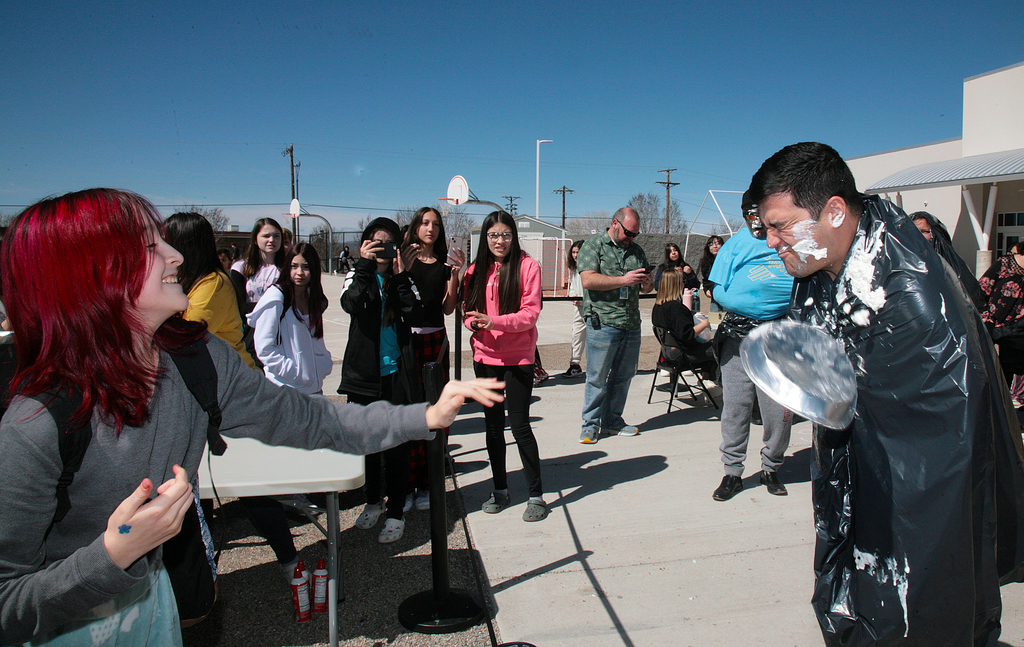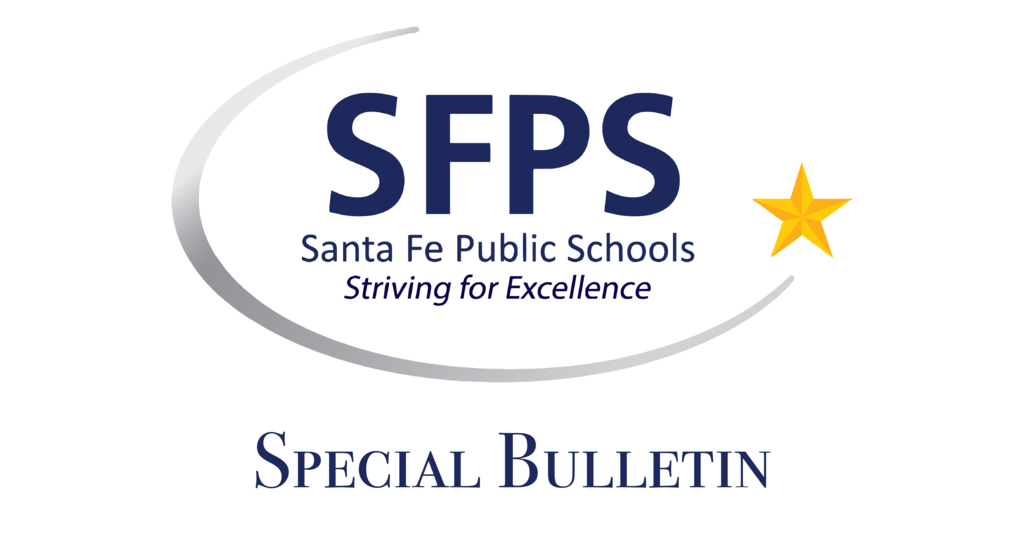 Family Night at Milagro! Cooking With Kids! RSVP NOW at 505-467-3311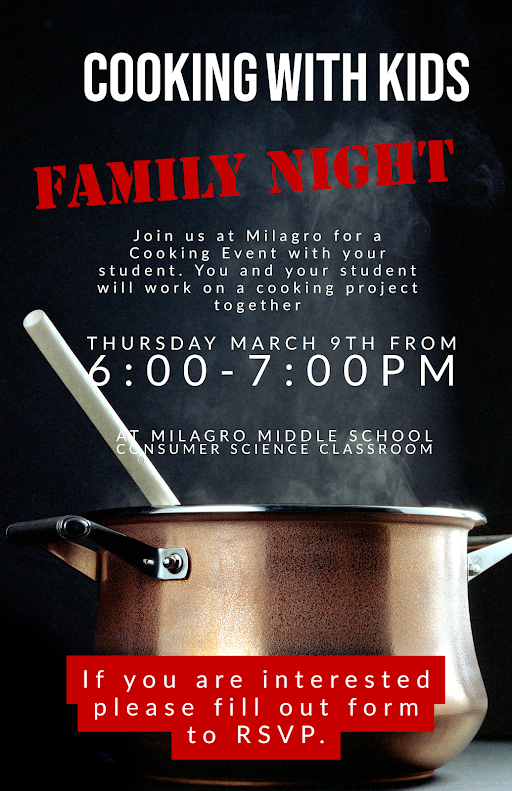 Graphic novel style history reports in Leif Johnson and Aaron Abeyta's New Mexico History classes!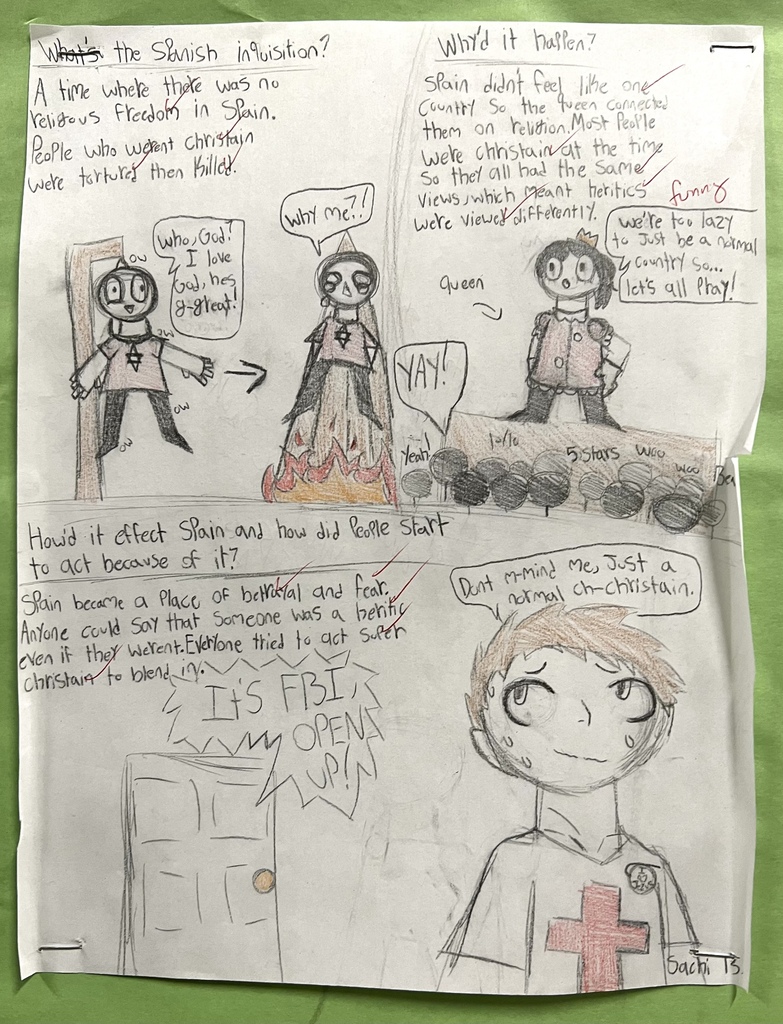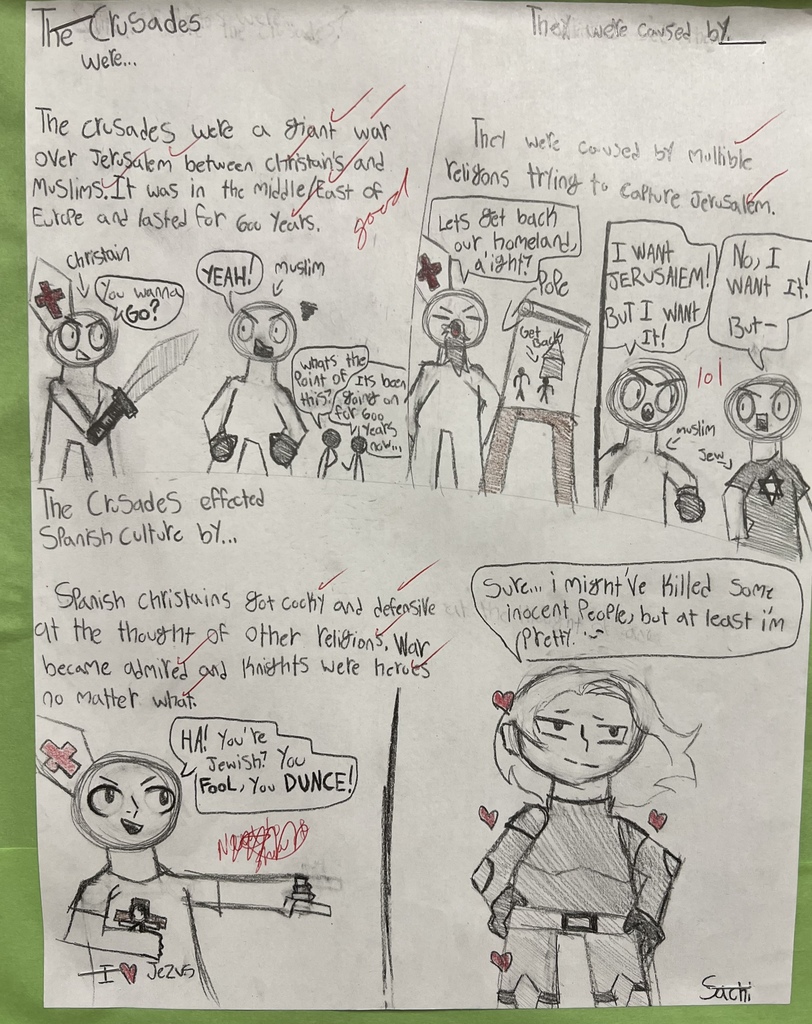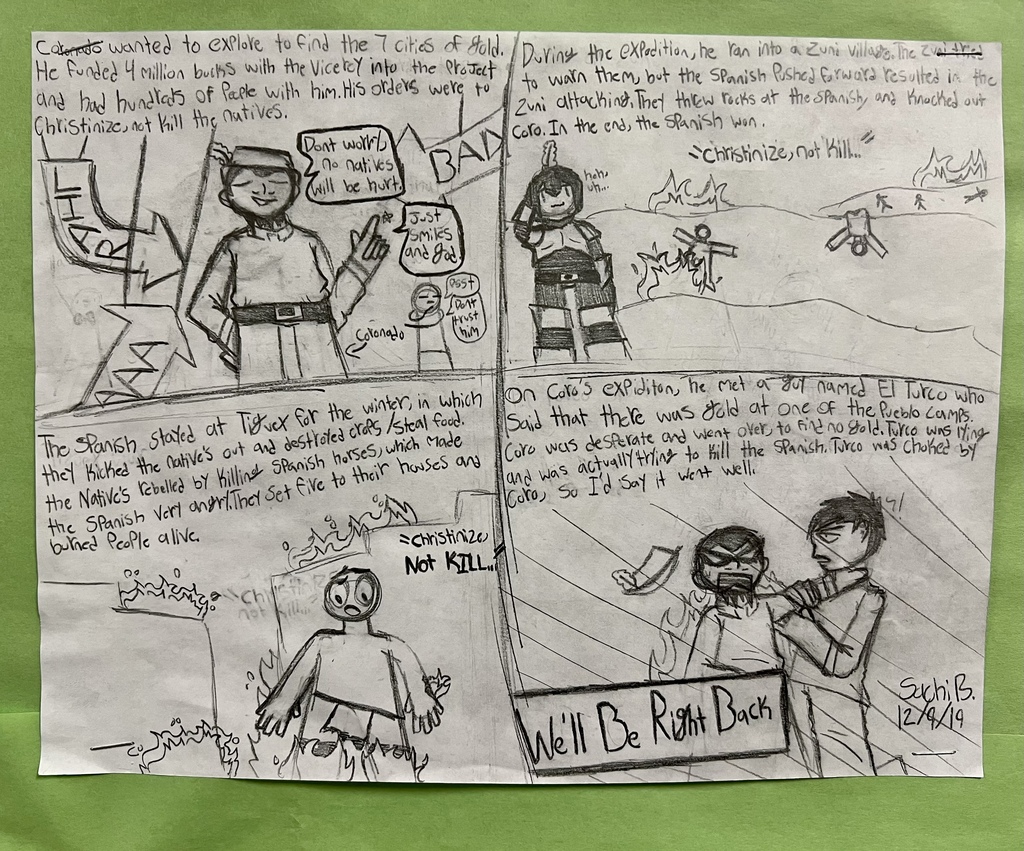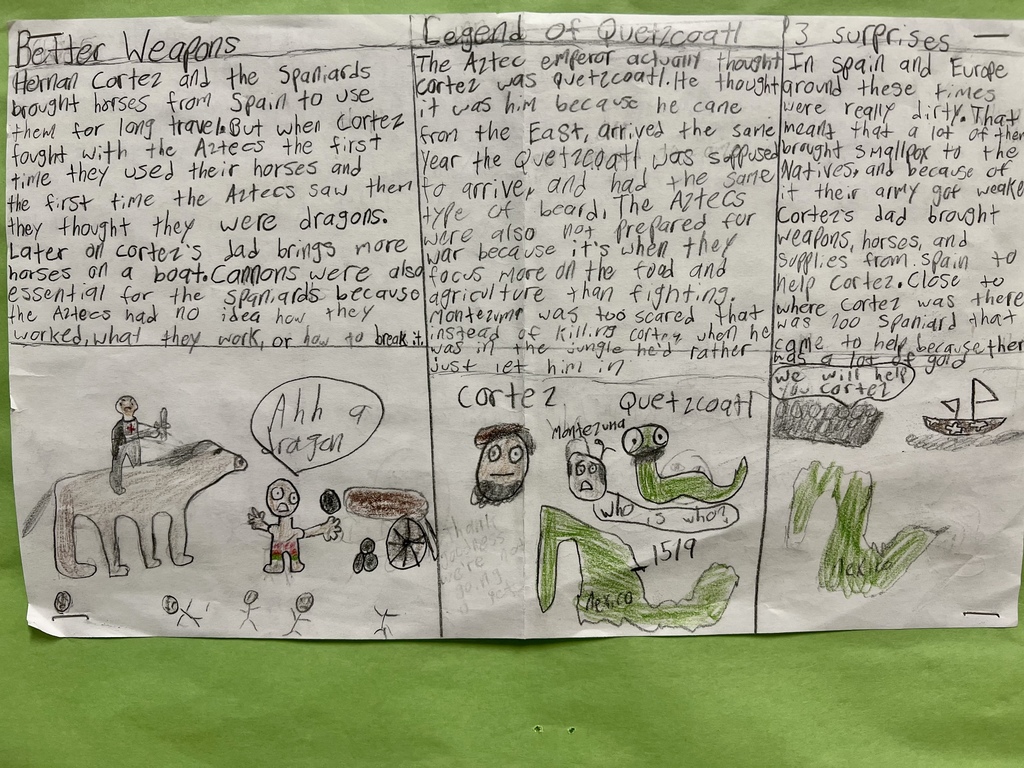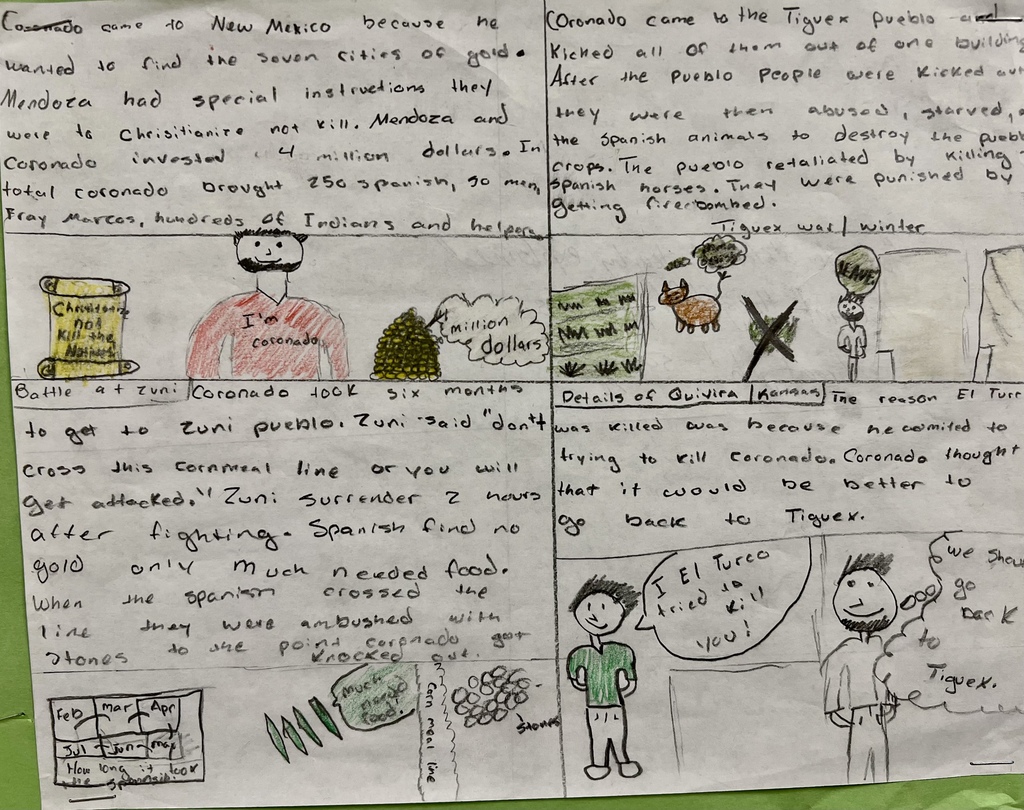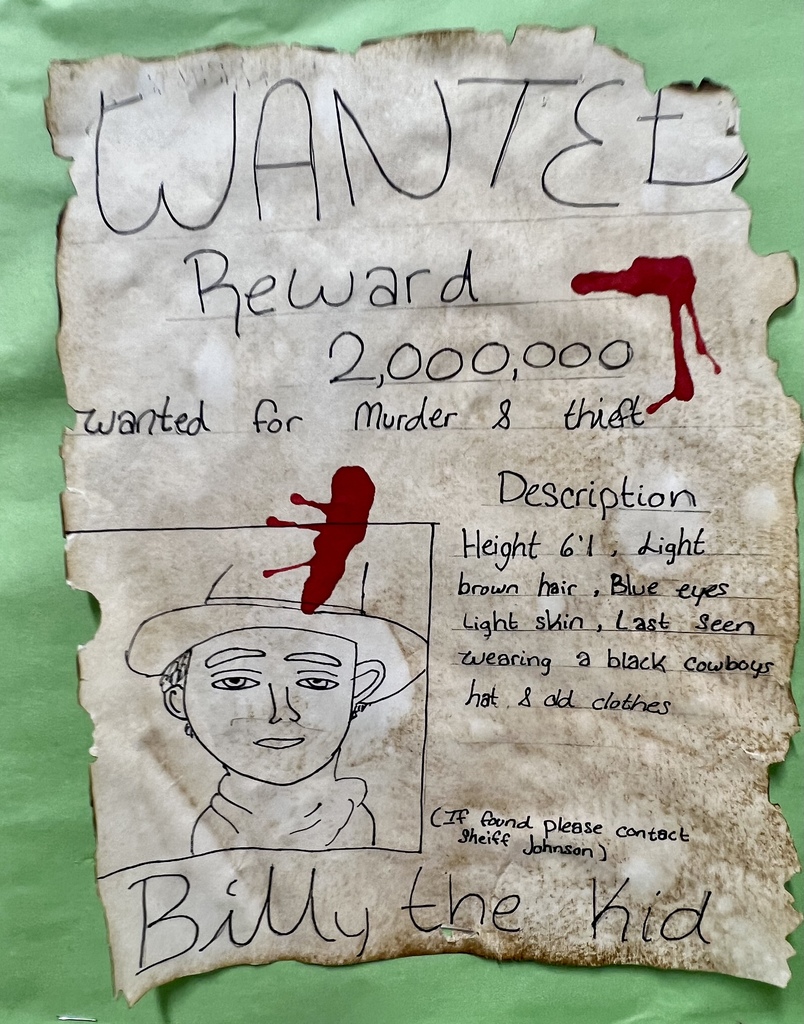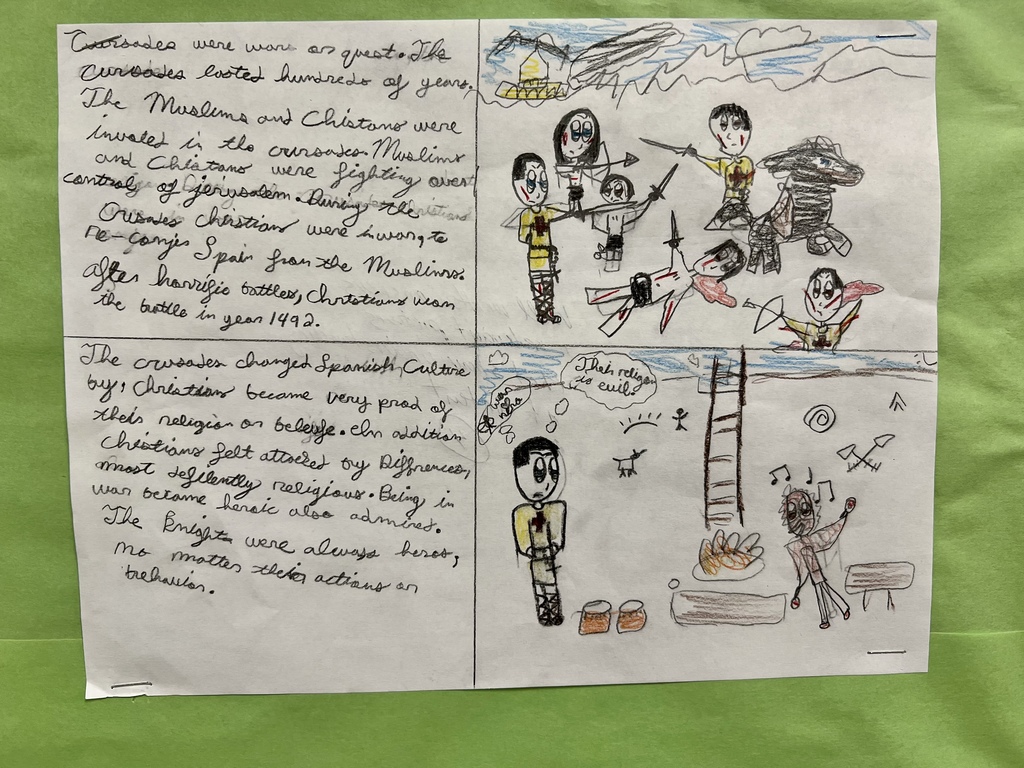 Milagro hosted the Spring Computer Science Professional Development on Saturday, March 4th, 2023. Milagro teachers, Dr. Alan Lucero, Megan Avina, Principal, Georgia Baca and our DLC, Shannon Wittenberg we're all in attendance. Our classrooms were filled with a wide range of CS activities and experts to share their knowledge.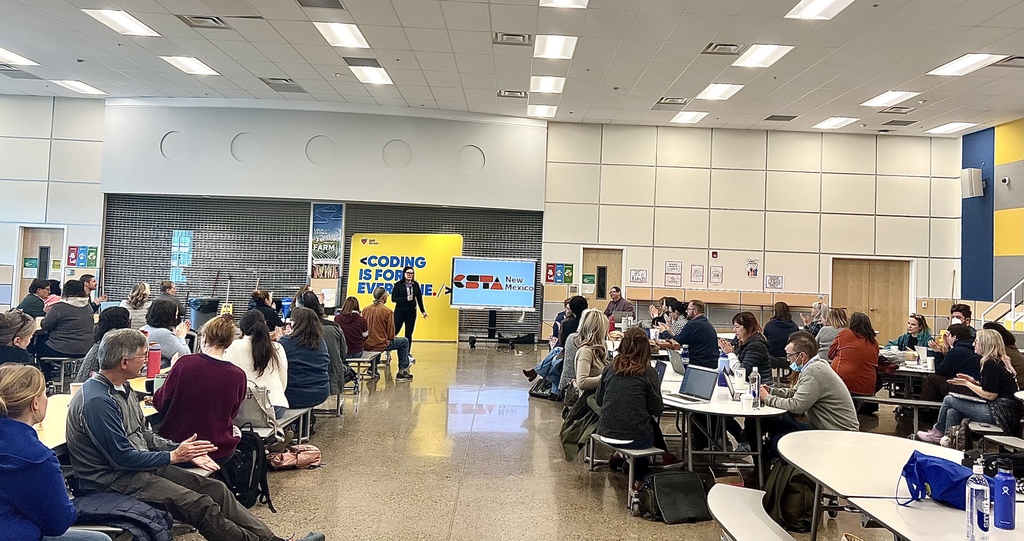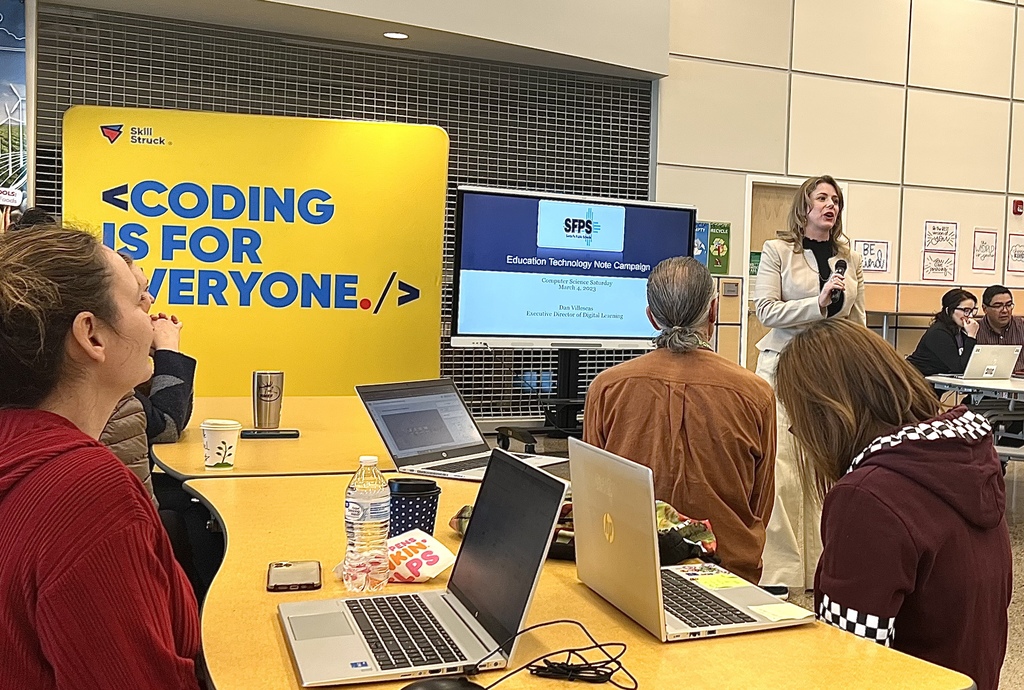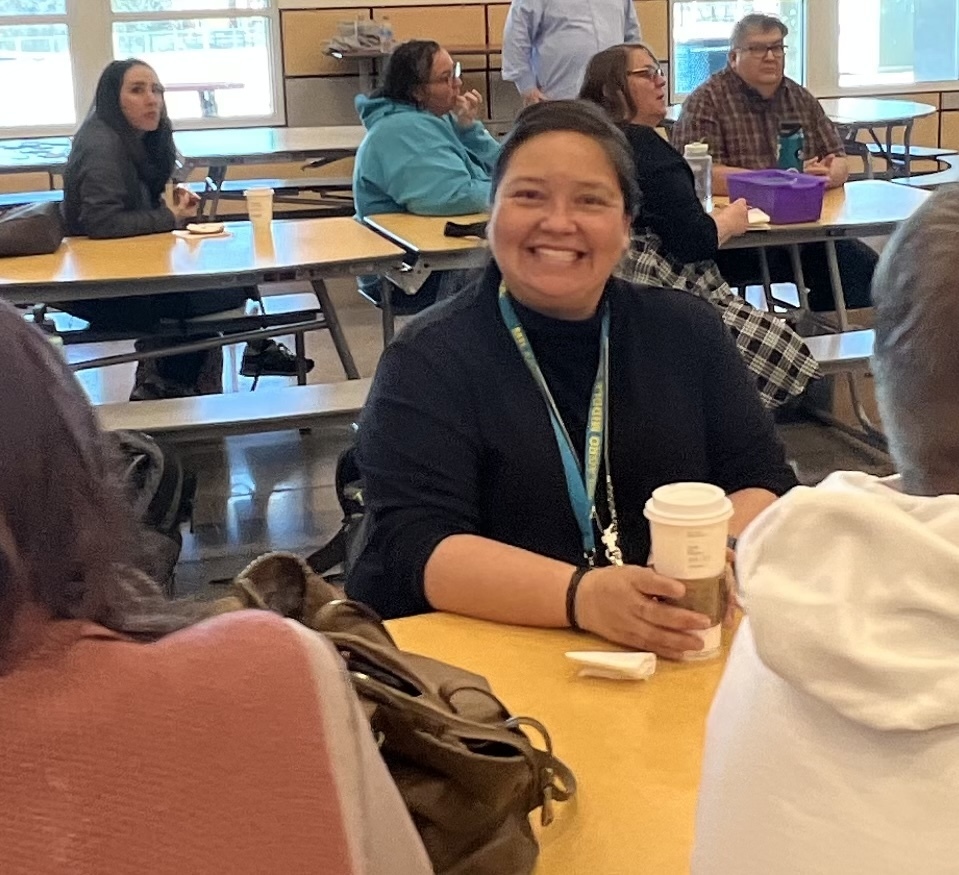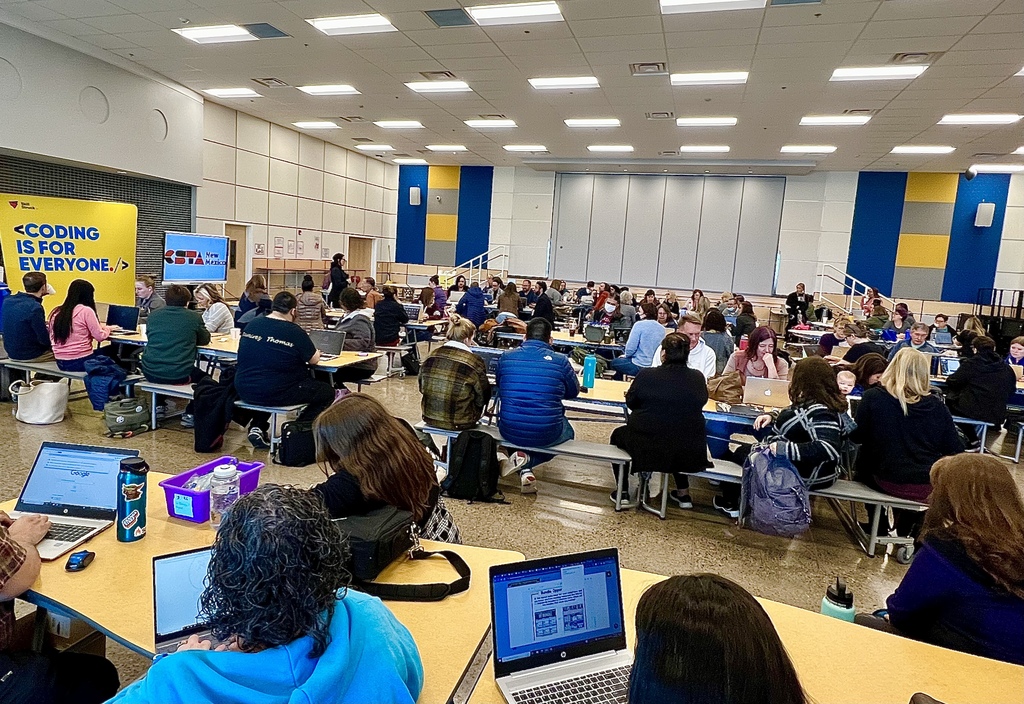 SFPS was honored and supported at the Round House for this year's Legislature with numerous accolades and honors! These include the stellar 2022 Milken Educator Award for Gabby Kahawai with her father by her side, the 2023 New Mexico Teacher of the Year Tara Hughes, the 2022 Blue Ribbon School Award for Acequia Madre Elementary accepted by Principal Dr. Dietger de Maeseneer, Fifth Grade Teacher Carmella Cordova and Superintendent Larry "Hilario" Chavez! Plus, celebrating and promoting of the 50 year anniversary of passing the Bilingual Multicultural Education Act that is the national model for bilingual education with a speech from Dr. Suzanne Jacquez-Gorman! What an incredible year for SFPS!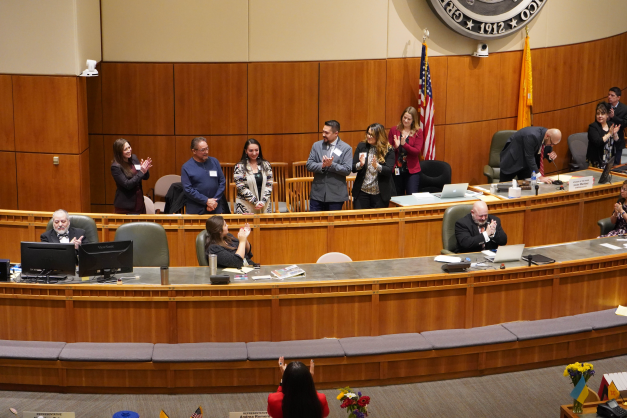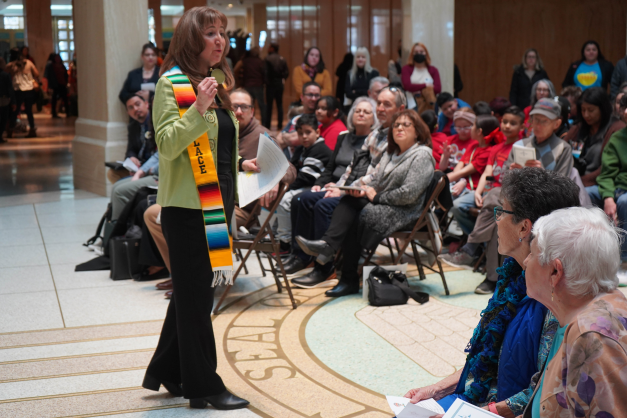 Milagro students paid a visit to the State Capitol today with their team teachers, Theresa Anaya Burney and Leif Johnson .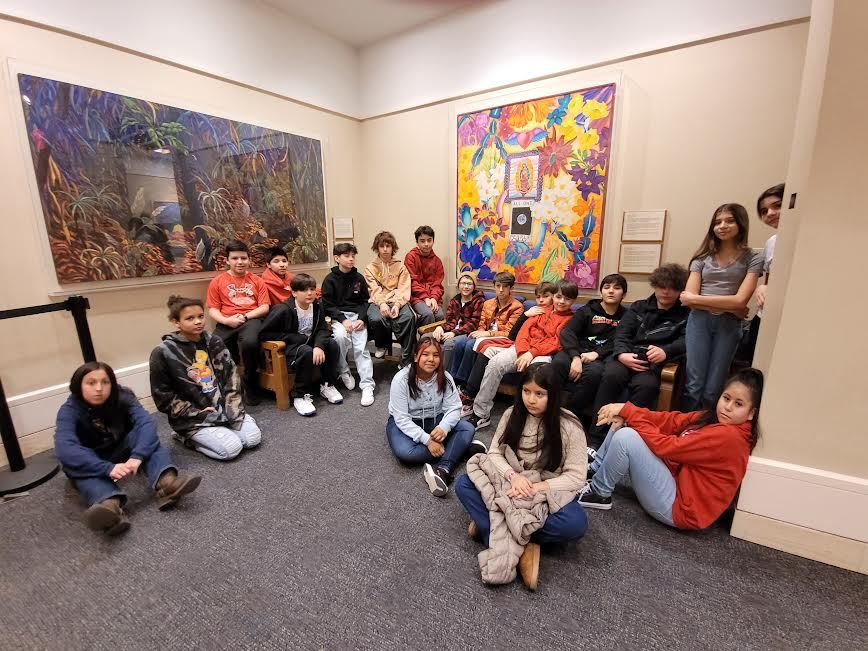 The March 3rd, 2023 SFPS Bulletin is out now! Please follow the link and see what is going on and don't miss out!
https://bit.ly/3EVdk2R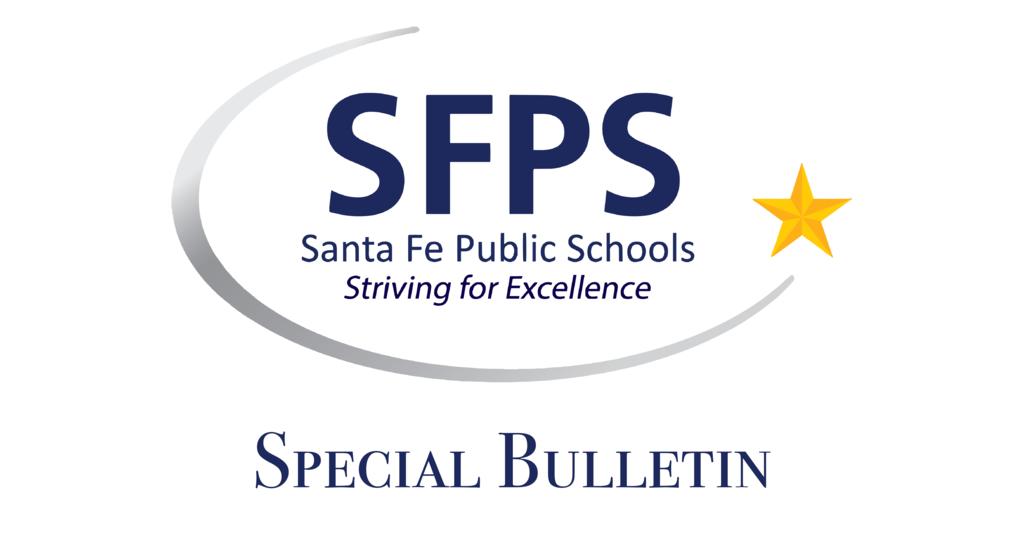 Are you bilingual? The SFPS Language & Culture Department invites you to volunteer! Serve on a panel of judges to assess the Bilingualism & Biliteracy skills of our 8th Grader & High School Seniors! Please read more about this great opportunity on the attached flyer!

Milagro's Spanish Spelling Bee was held in our spacious library, which was filled with anxious spellers! Milagro teacher and soccer player extraordinaire, Jorge Villegas, pronounced the words with perfection. Milagro Principal Georgia Baca, Milagro Secretary and Translator, Lauro Lopez and Community in Schools Coordinator Rosario Roybal judged the competition with nail biting accuracy! First Place ~ Julianna Maria Reyes Montano Second Place ~ Madeline Benavente Serrano Third Place~ Kevin Saenzpardo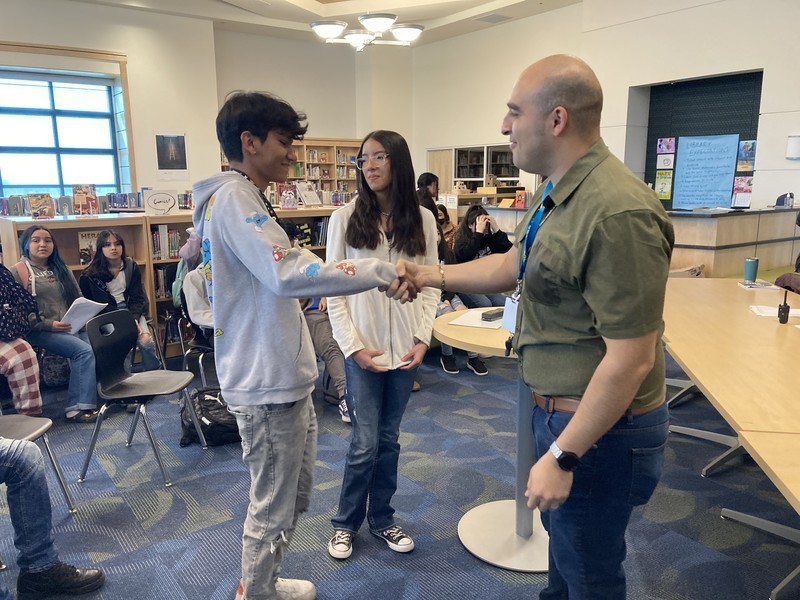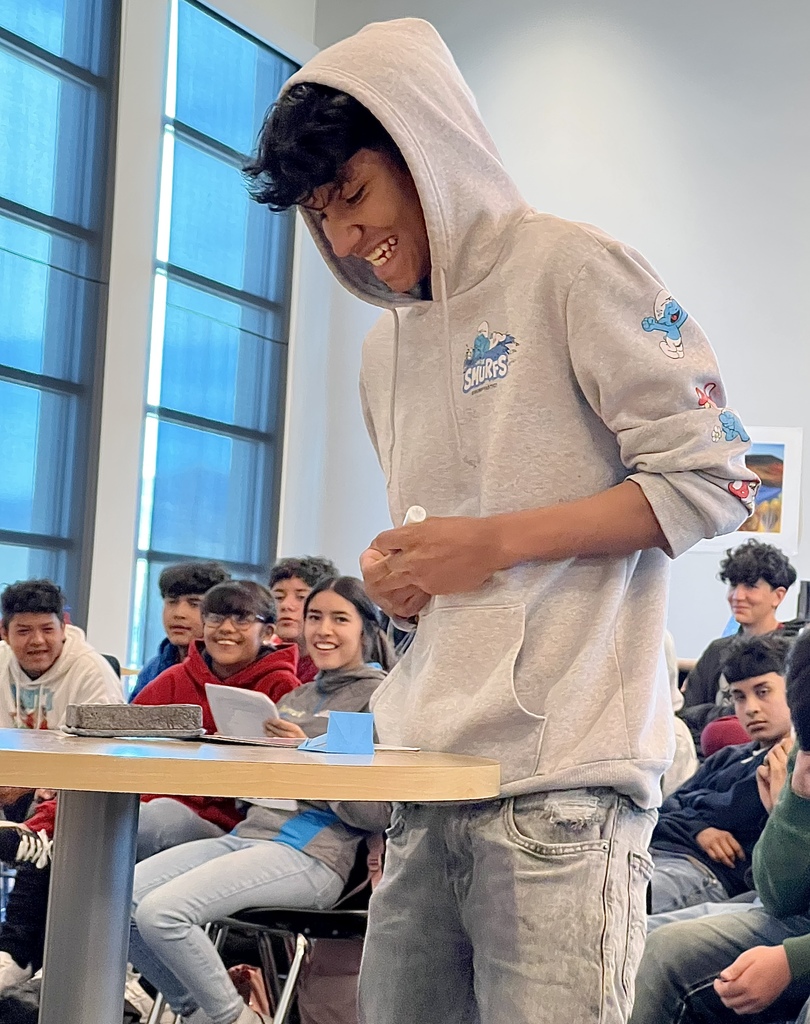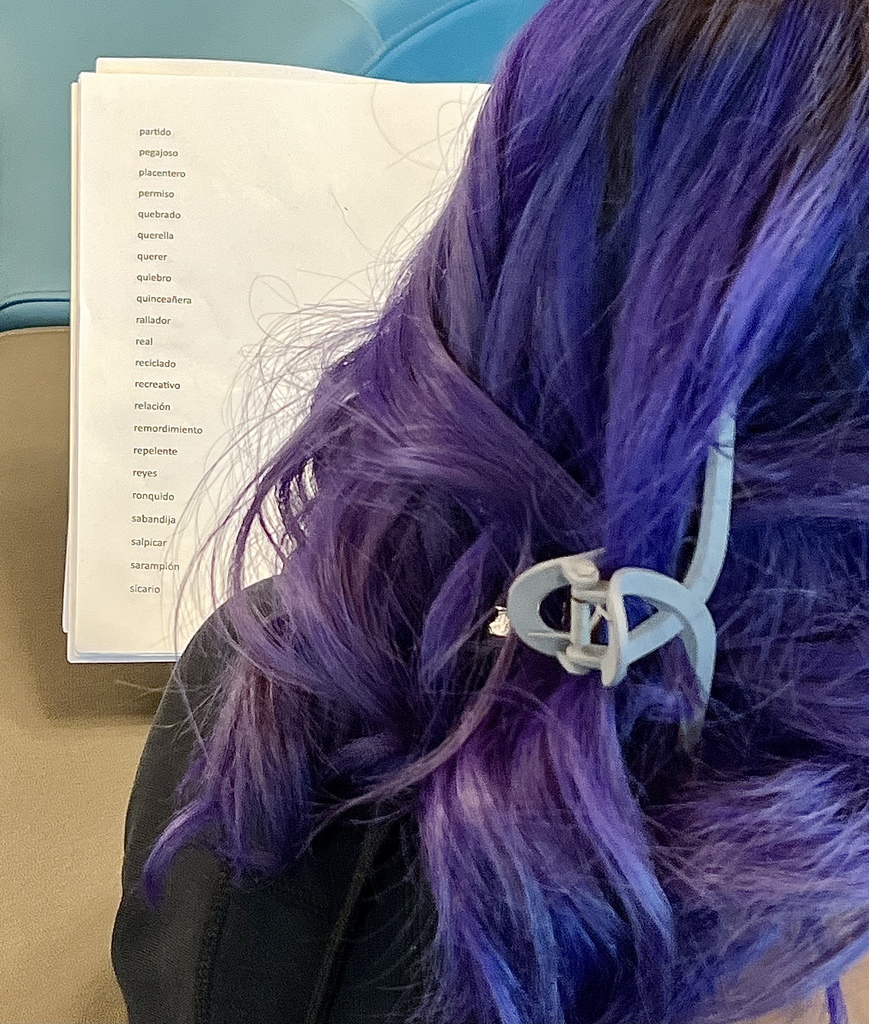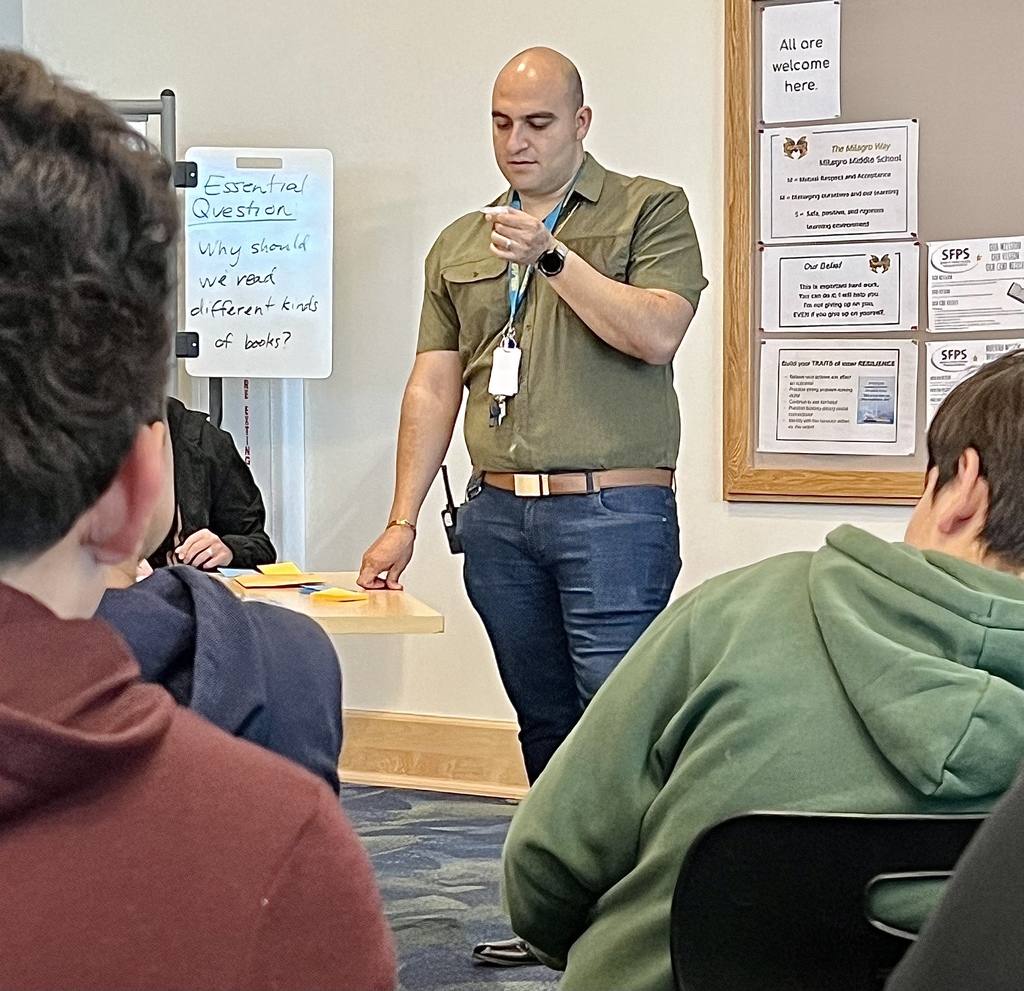 Grace Mayer's students are creating gallery worthy work in her print making class.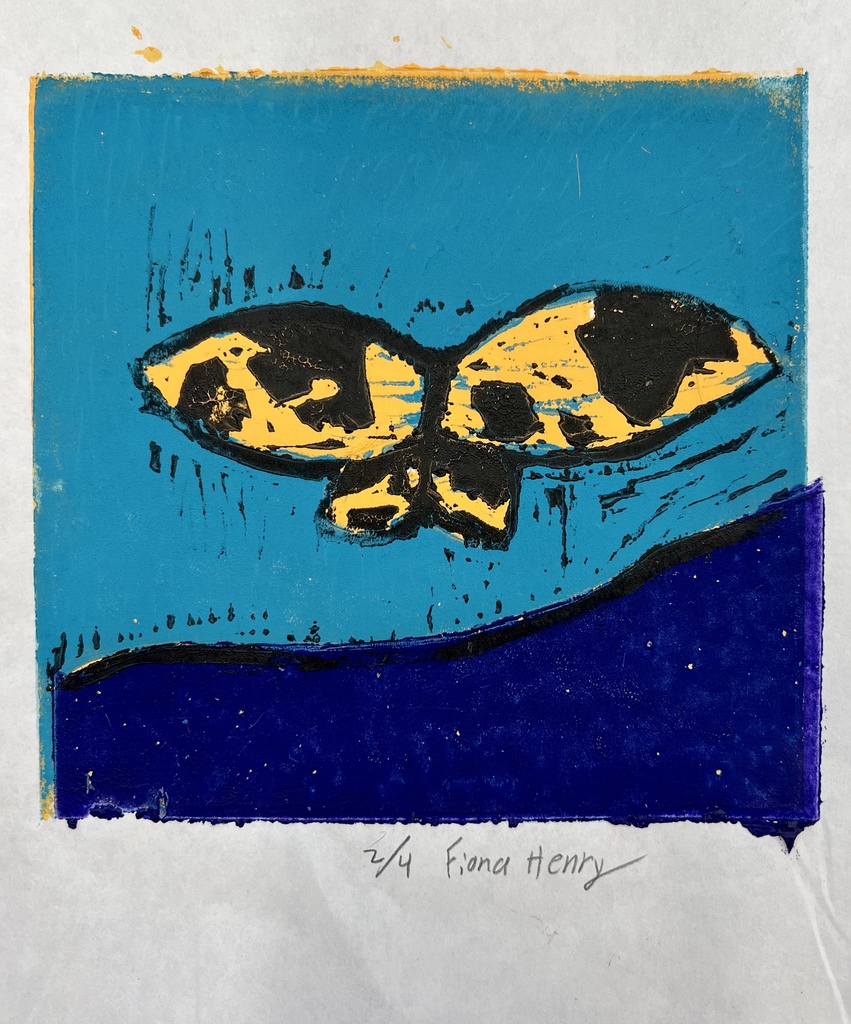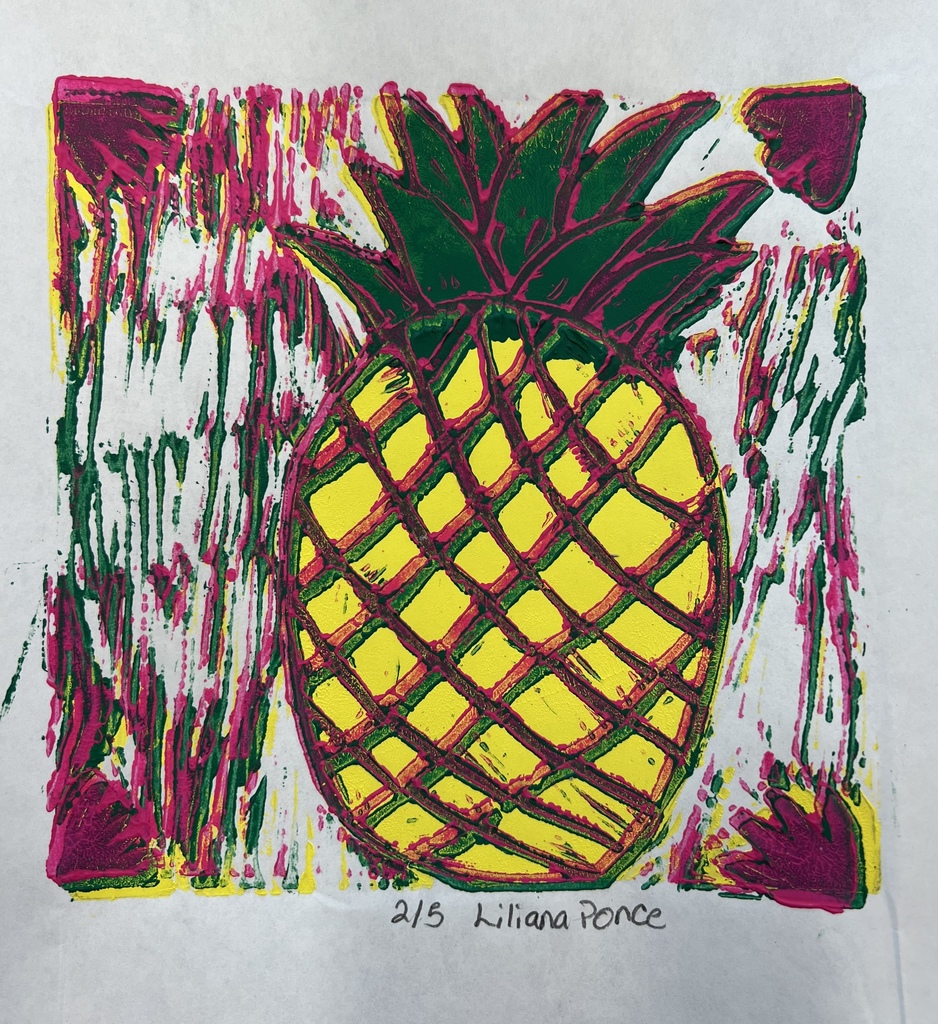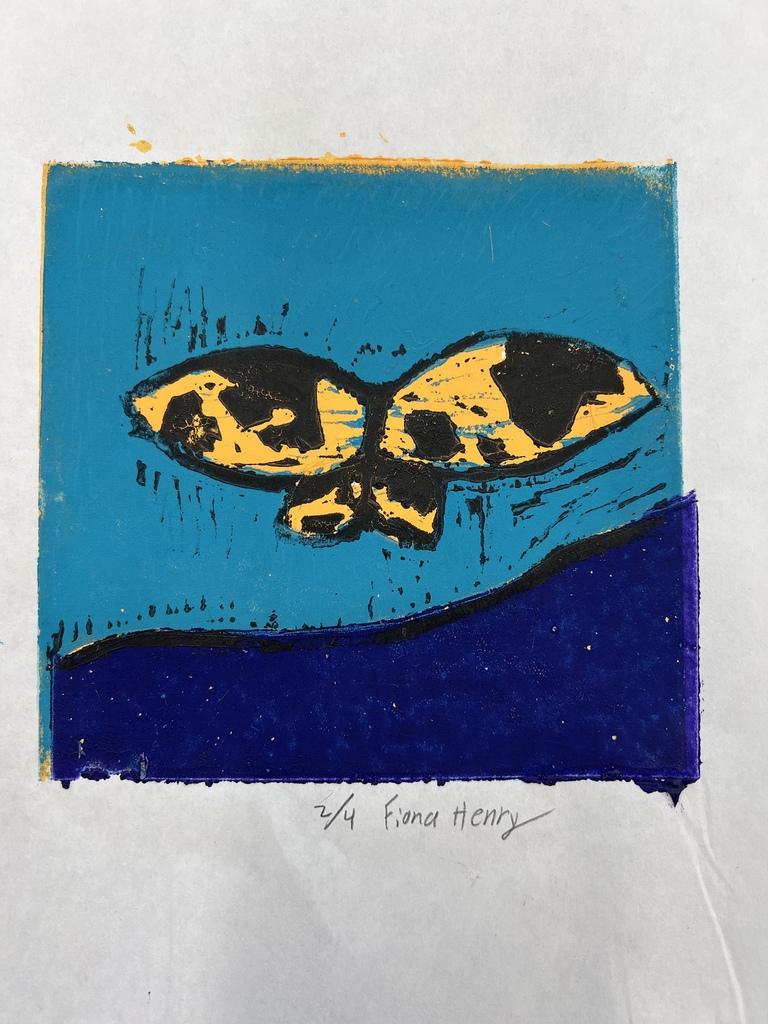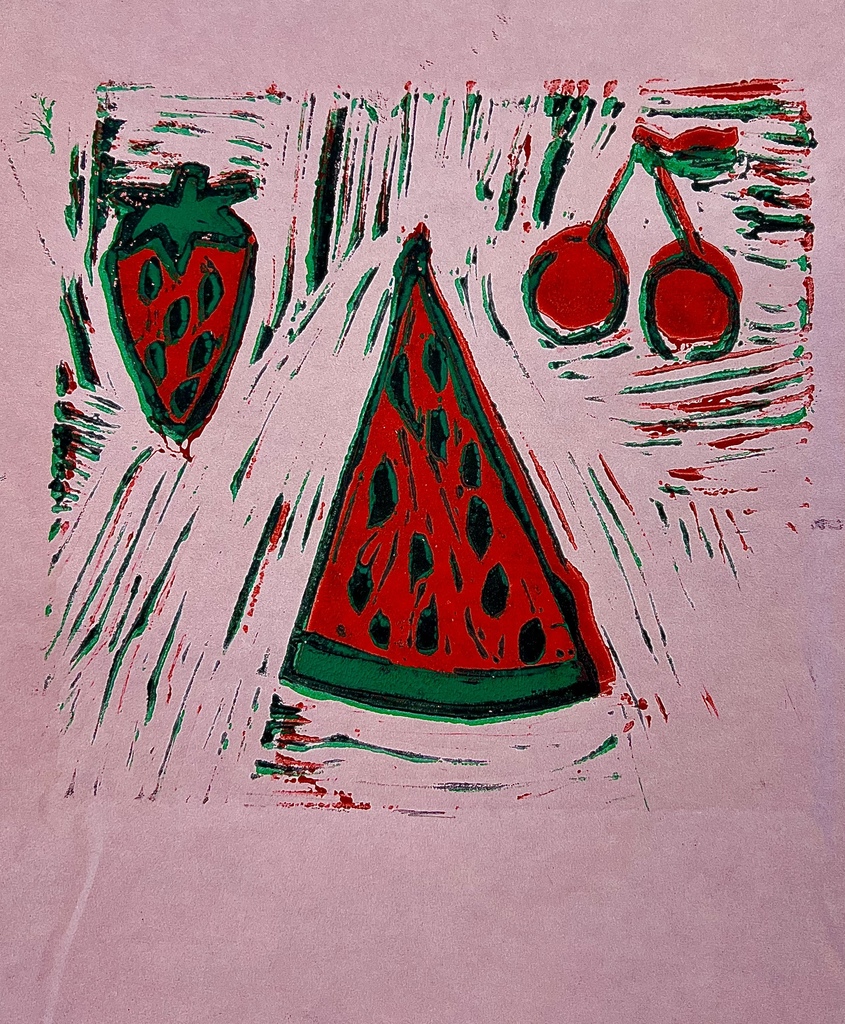 Milagro students rehearse for the upcoming Music Performance Assessments. Band and Orchestra teachers, Clarissa Riggins and Gabe Tafoya have done an incredible job with their students! Go Thunder!

On Friday, Ms. Burney and her 7th grade ELA students , hosted Joan Sickler, a volunteer for the Santa Fe chapter of the NAACP. The students learned about Martin Luther King, Jr., his "I Have a Dream Speech," and the civil rights movement. The students also learned about the lives and work of many inspiring contemporary black artists, activists, athletes, and leaders.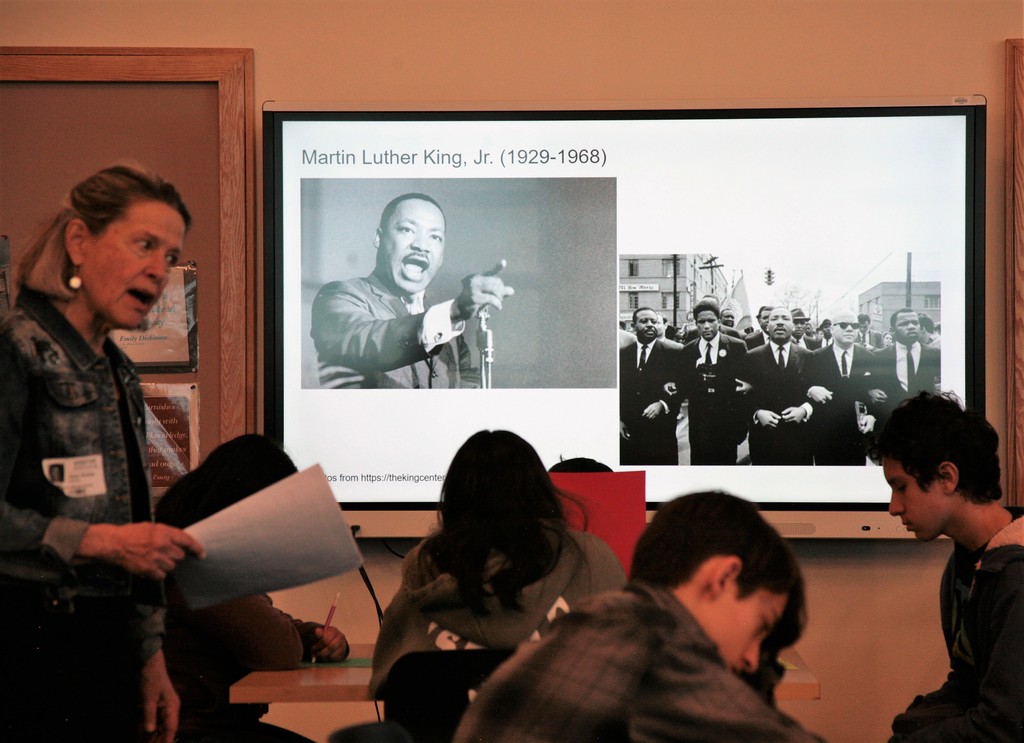 It's time to start thinking about summer programming for students! SFPS is proud to continue our community partnership model and offer exciting and enriching programs for the upcoming summer season! With the help of federal pandemic relief funding, SFPS and our inspiring partners are providing students with a chance to close learning gaps and have some fun! Are you a staff member or partner looking to provide summer programming? Follow the link and apply before March 10th! Have questions? Contact Bill Rodriguez at
wrodriguez@sfps.k12.nm.us
.
https://forms.gle/vaXCHPxAYQpf4wM37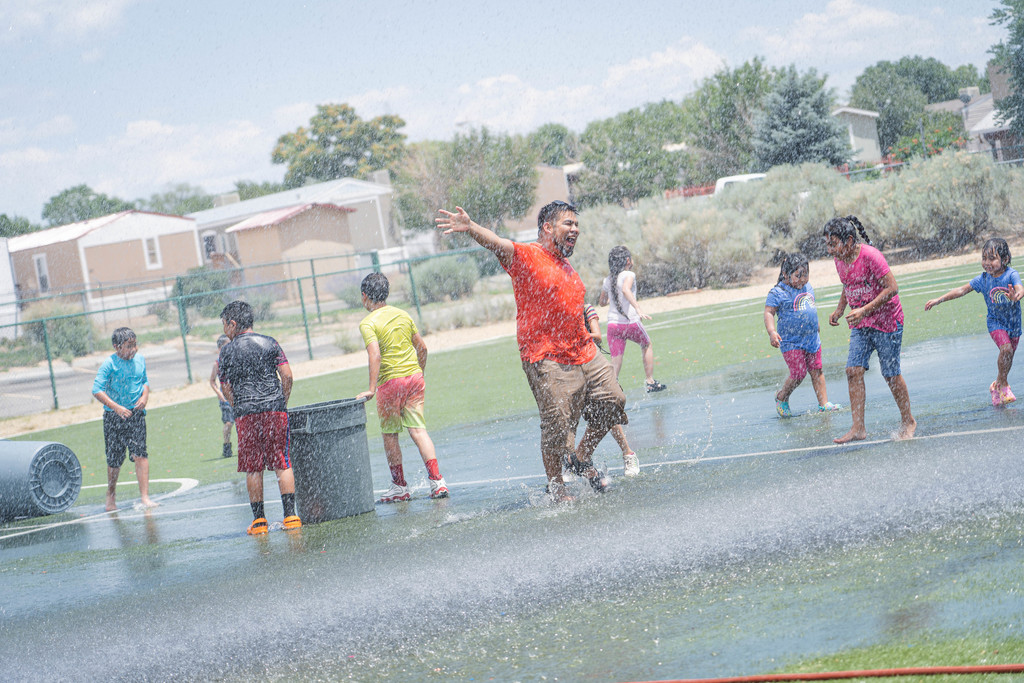 The Santa Fe Breaking Academy performed for our students and teachers In honor of Black History Month. Community Schools Coordinator Diana Padilla brought the amazing team of artists to Milagro.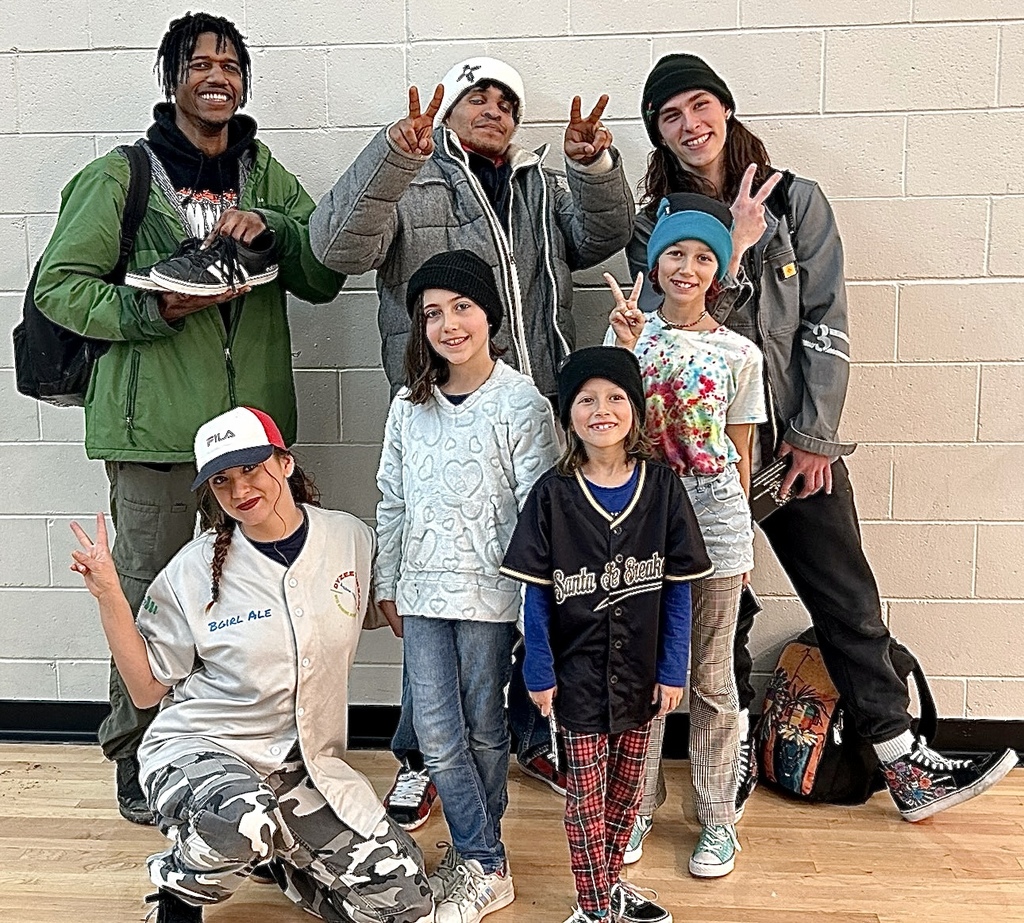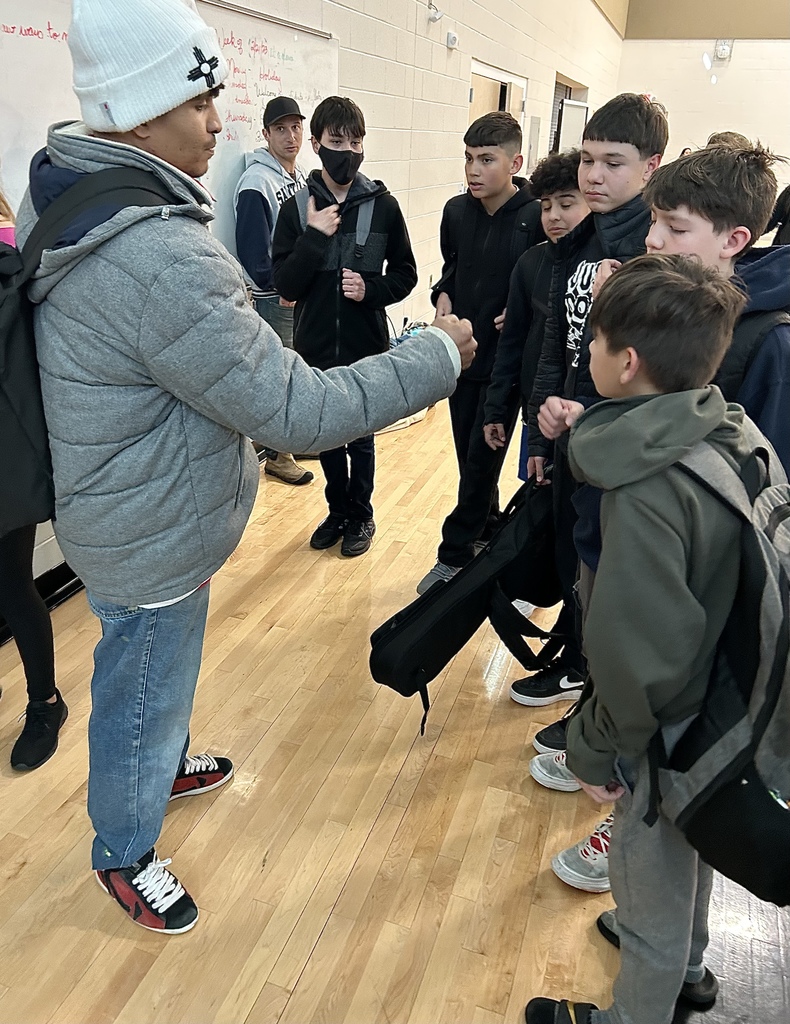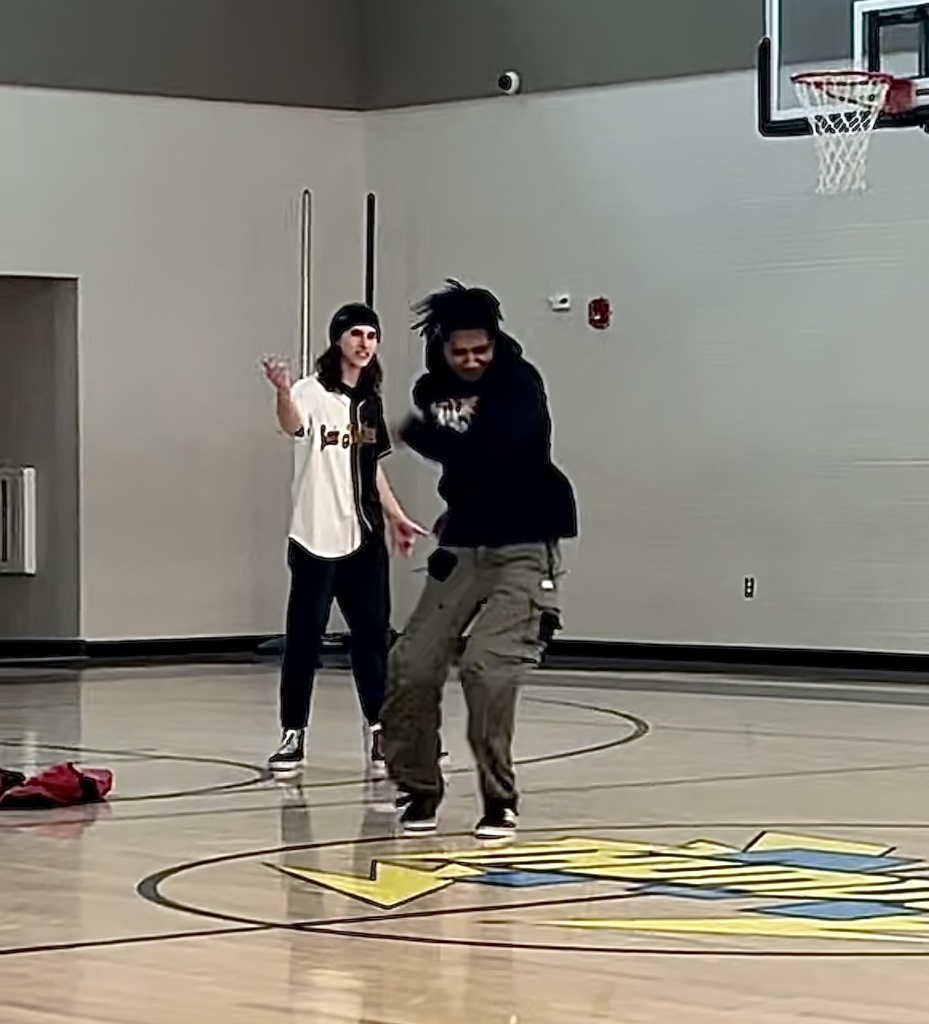 Projects in the Maker Space can go from sanding wood to make retablos to creating a claymation movie all in the same day!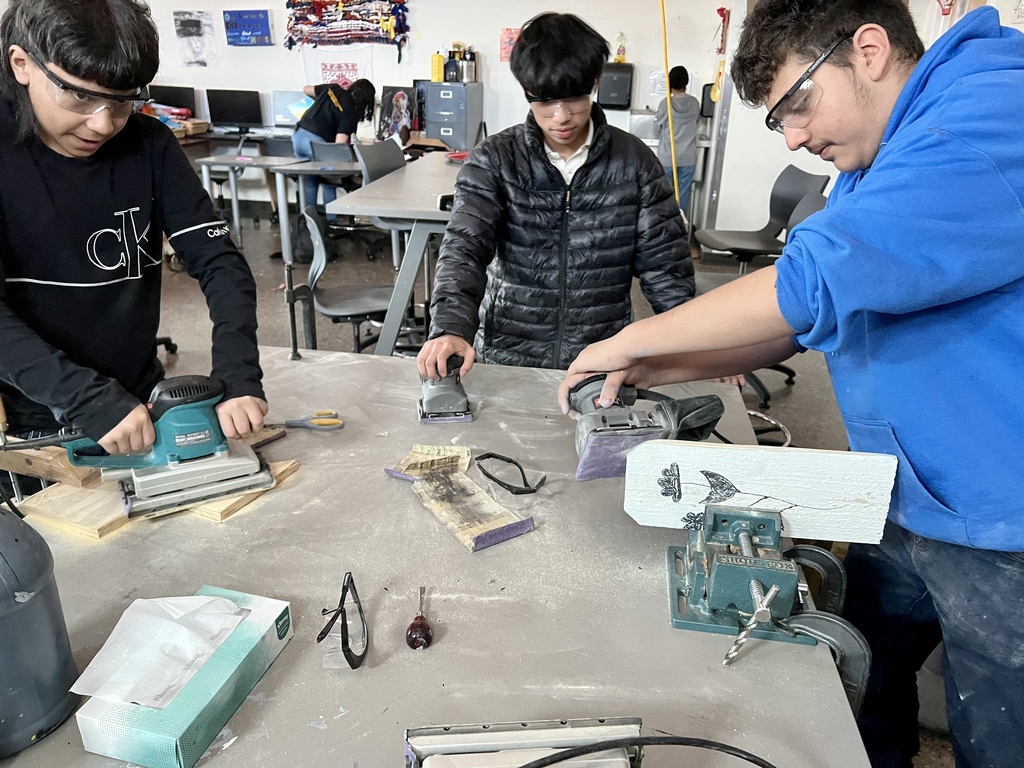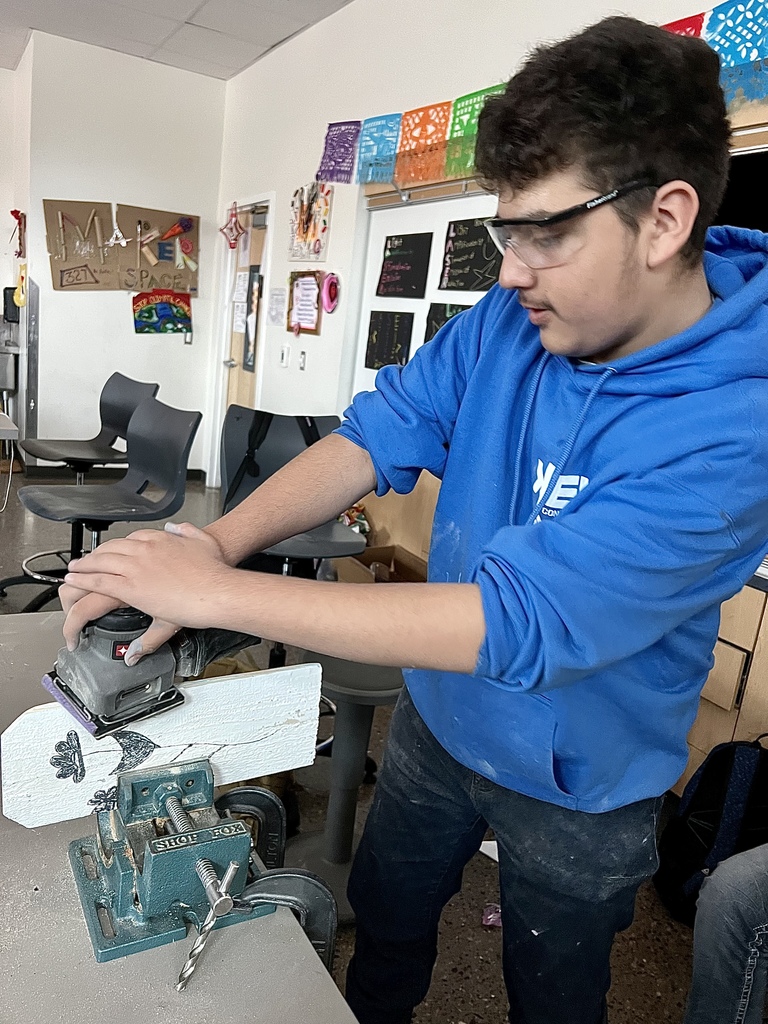 Milagro's Digital Learning Coach, Shannon Wittenberg, facilitated our team's CS (Computer Science) meeting. The team teachers and administrators , Alan Lucero, Megan Avina, Diana Padilla, Susan Greig and Georgia Baca are working hard to bring technology and CS into every classroom.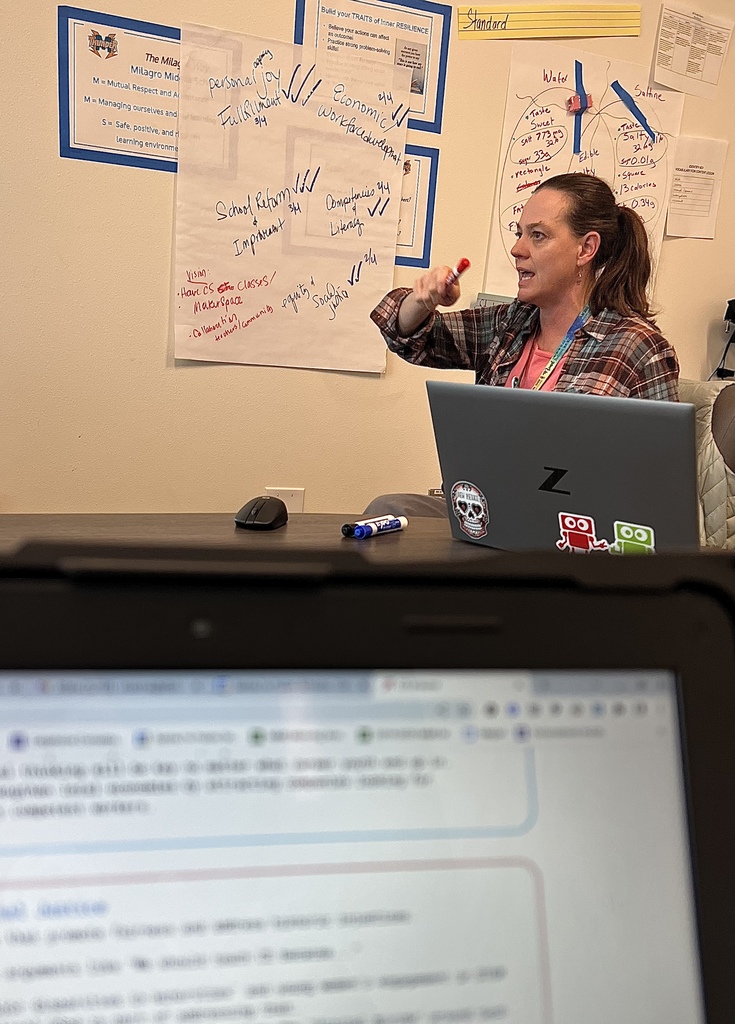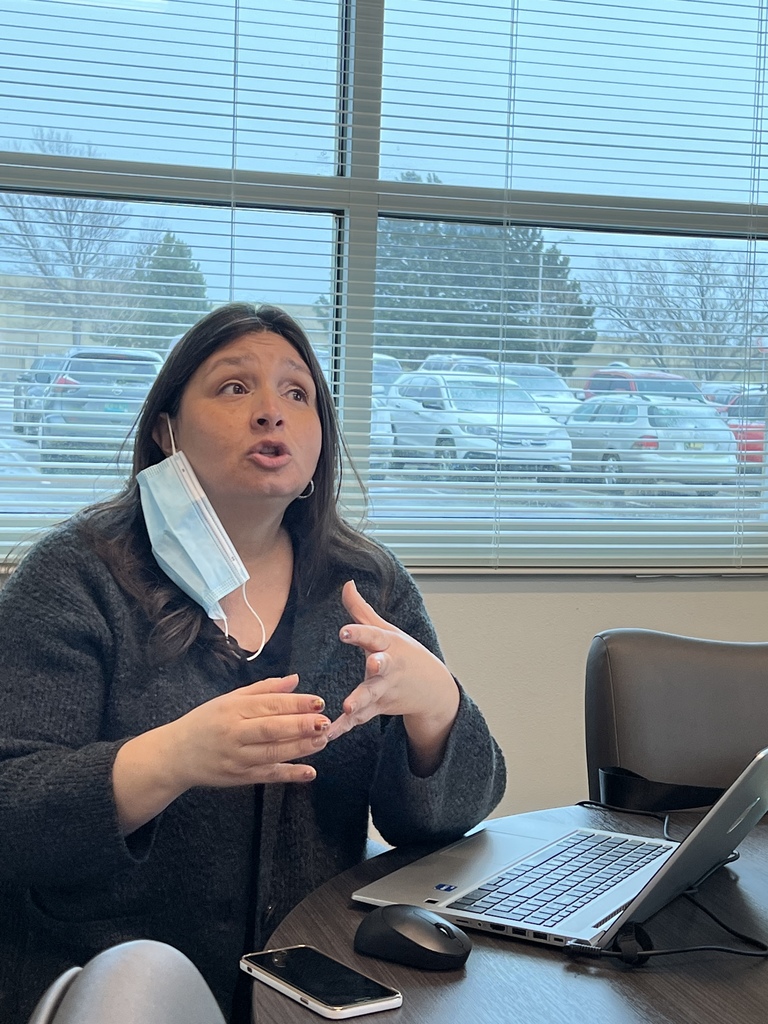 A Valentine's snow day didn't damper the holiday as Milagro celebrated upon our return to school 2/22. Ms. Grace Mayer's class made Monoprint Valentines Day cards the week before with the intention of every student receiving some love and encouraging words on Valentines Day. WAVE student members and Student Helpers also joined with Community Schools in decorating the cafeteria with the cards and candy supplied by Ms. Mayer.